Rhode Island ACLU will not appeal court's decision to remove State House homeless encampment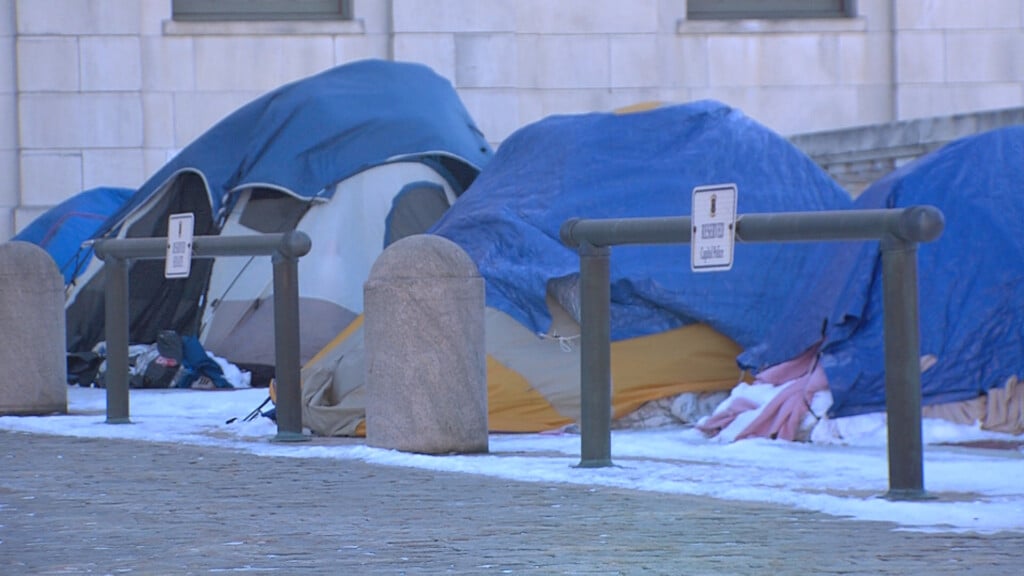 PROVIDENCE, R.I. (WLNE) — The Rhode Island ACLU and the Rhode Island Center for Justice said Wednesday that they will not appeal the judge's decision to remove the homeless encampment at the State House last month. 
Steven Brown, ALCU executive director, said that while they believe the court's decision was "flawed," they believe an appeal would likely be dismissed by the Supreme Court "on procedural grounds with the relocation of all the participants in the protest to other locations and the consequent end of the protest." 
Brown added that the groups keep in touch with homeless advocacy groups about the mistreatment of unhoused individuals in other locations. 
the ALCU and the Rhode Island Center for Justice are looking at possible legal action to challenge further violations of the Homeless Bill of Rights and the Constitution in other venues.
On Dec. 16, a judge gave Gov. McKee the go to wipe the homeless encampment off the steps of the State House, ruling that the plaintiffs failed to demonstrate that efforts to remove those in tents from the property was a direct violation of their rights.