Rhode Island Blood Center fears coronavirus keeps healthy donors away
Announced and urgent need for blood and platelet donors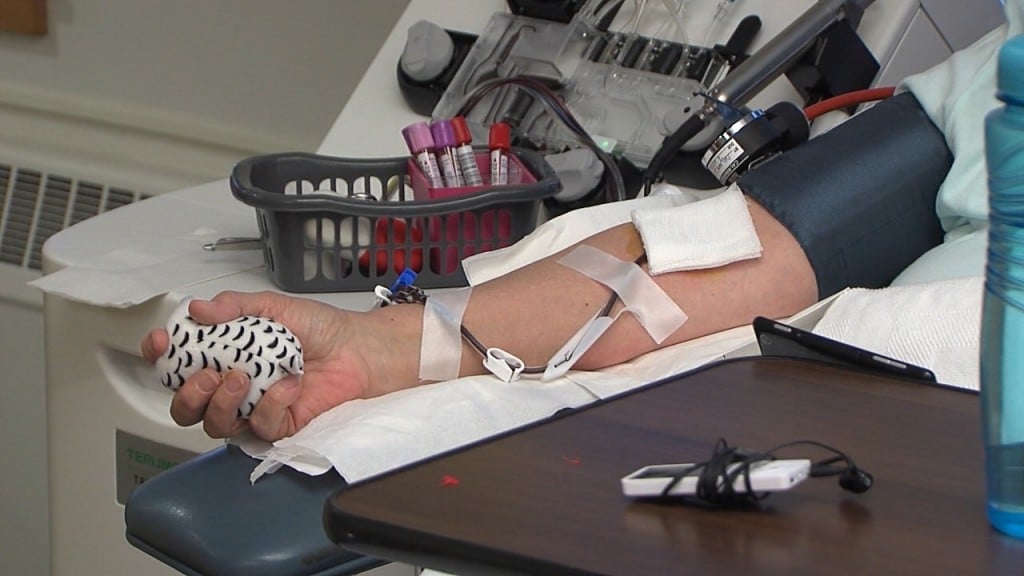 PROVIDENCE, R.I (WLNE) – The Rhode Island Blood Center (RIBC) is urging healthy donors and the community to help maintain their calendar of upcoming blood drives and appointments amid coronavirus concerns.
But the organizations says many of those concerns do not apply to giving blood.
"It is safe to donate blood," said the RIBC's Kara LeBlanc. "You can't get coronavirus from giving blood, and it can't be transmitted to patients who are receiving blood."
According to the RIBC, groups have taken precautions in response to the coronavirus (COVID-19) outbreak, but they noticed a number of canceled blood drives in March, which poses a significant threat to the blood supply.
The RIBC says blood is perishable, and the supply must constantly be replenished, and the blood that's on the shelf today is needed to help women and newborns during complications with childbirth; people battling cancer or undergoing chemotherapy; people who have suffered trauma or severe burns; people with heart kidney and blood disorders, and individuals who need surgery and organ transplants.
LeBlanc says coronavirus concerns worsen the already low donation rates typically seen during the cold and flu season.
"What we really need is to have more people come out to our blood drives, more people to keep their appointments, more people to start giving – even for the first time – so that we can shore up our stores of blood, and double that supply, in anticipation of what may come."
Beau Tompkins, Senior Executive director of RIBC said: "Every donation at every blood drive and our six centers is critical."
"As healthy, eligible donors, we have a responsibility to ourselves, our families, and our communities to keep the blood supply safe and robust. A resilient healthcare system is more important than ever, and we're counting on everyone to help maintain that," Tompkins said.
The RIBC wants the public to know that donating blood is safe, but donors are encouraged to refrain from donating or attending a drive if they traveled to areas with COVID-19 outbreaks.
For the latest local coverage and helpful links to prevent infection click here:
(C) WLNE-TV/ABC6 2020