Rhode Island Blood Center in urgent need of platelet donations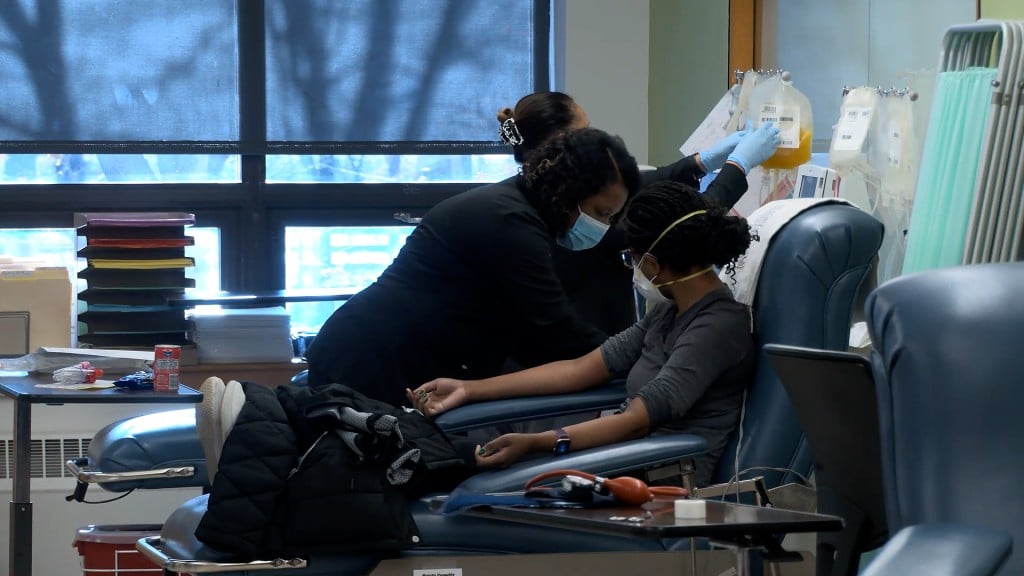 PROVIDENCE, R.I. (WLNE) — The Rhode Island Blood Center said Friday they are experiencing an urgent need for platelet donations.
The dip in donations is caused by an uptick in no-shows for appointments booked.
Platelets can be used to help people in a number of ways.
"They are most often used to help cancer patients when they're undergoing their treatment, so that's why there's always a really big demand for them," Caitlin Grimaldi, marketing and communications manager for the Rhode Island Blood Center, told ABC 6 News. "It can be used for women and newborns who have experience complications during childbirth, trauma victims, and they can also be used for those who need surgeries."
The time it takes to make a platelet donation is about two hours due to the process differing from a whole blood appointment. But Grimaldi urges those on the fence to consider it as time to themselves and gives them a break from the "real world."
Who can make a donation will depend on factors such as their weight and height. According to their website, before donating, "You must be at least 17 years old and weigh 110 pounds or more. 16-year-olds can donate with a parent's permission." Women who have been pregnant and never donated blood before are asked to schedule a whole blood appointment. The blood center's staff are available over the phone at 401-453-8307 to answer any additional questions regarding eligibility requirements.
Grimaldi said the blood center asks that donors, prior to their appointment, "refrain from takin aspirin or products that contain aspirin for 48 hours. Drink plenty of fluids. Eat regular meals ahead of your appointment. [And] eat a salty snack ahead of time because that helps our staff find the vein to collect the blood better."
Platelets have a shorter shelf life compared to other types of donations. In fact, Grimaldi said they can be donated every two weeks, and up to 24 times a year.
"There's always going to be a need for platelets, especially to help cancer patients with Hasbro Children's Hospital right in our back door," Grimaldi added.
Those who are eligible and want to make a donation can visit the blood center's website to schedule their next appointment at one of their six centers.