Rhode Island Blood Center is encouraging donations due to blood shortage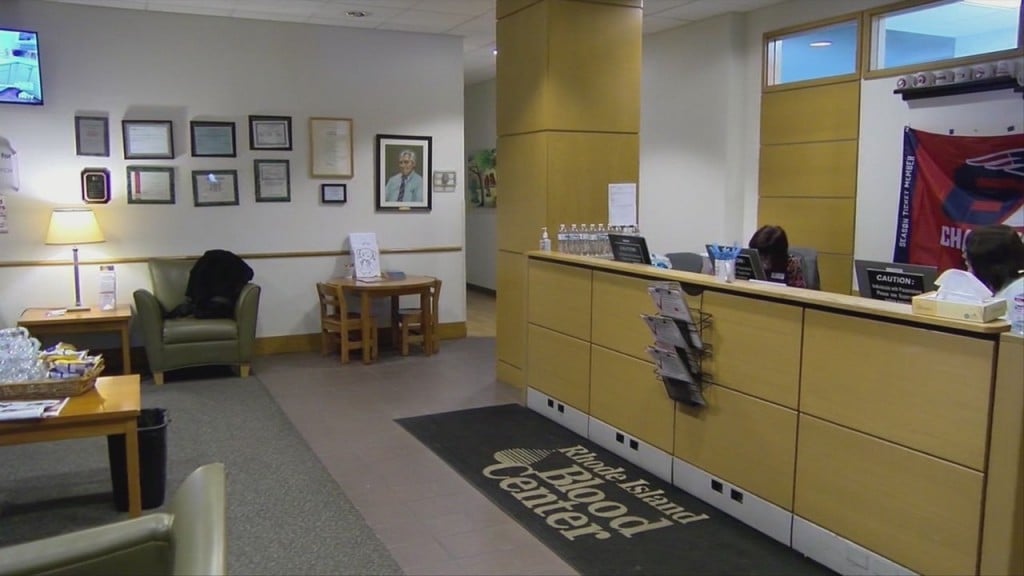 PROVIDENCE, R.I. (WLNE) – The Rhode Island Blood Center is encouraging blood donors as donations are critically low in the state.
Due to COVID-19, large blood drives that are traditionally run through schools and businesses, have not been able to happen.  This has resulted in a blood shortage throughout the Rhode Island.
"We've always relied on the fall to provide a boost in blood donations from high school and college blood drives that are large and well-attended, but very few of those are happening," said Kara LeBlanc of the Rhode Island Blood Center.
Officials with Rhode Island Blood Center say that they have put extreme safety measures into place, including mask wearing and requiring appointments.
The Rhode Island Blood Center's Blood Mobile held a drive on Friday, where those interested in donating were able to do so by registering and and donating on the Center's Blood Mobile.
RIBC is encouraging those who have recovered from COVID-19 to make an appointment to donate convalescent plasma to treat severely ill patients battling COVID-19.
You can register for upcoming dates by clicking here. This portal will direct you to the closest donor location, and schedule your donation time.
For further information, please visit the RIBC's website.
©WLNE-TV/ABC6 2020