Rhode Island boy diagnosed with rare polio-like illness out of rehab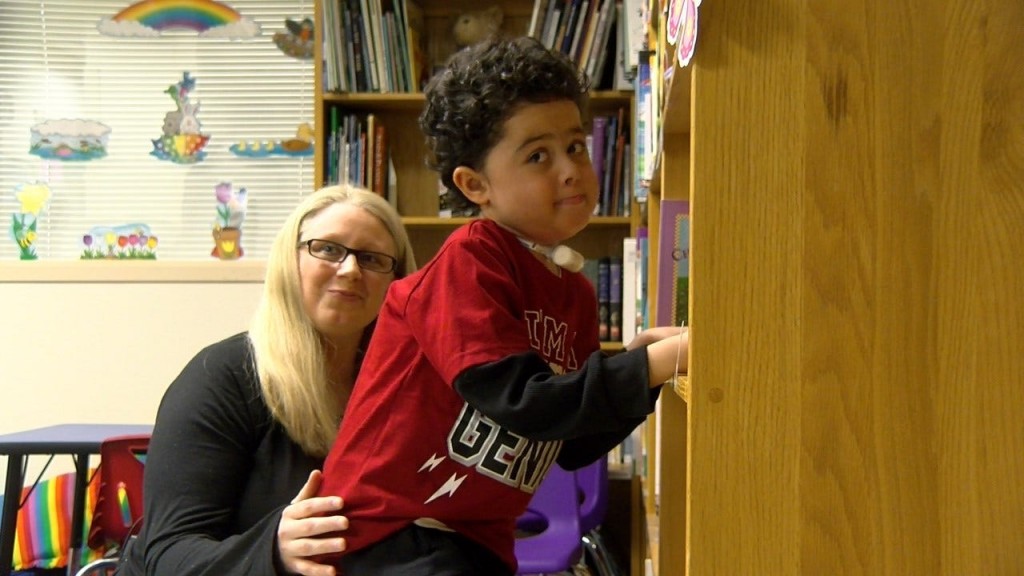 PROVIDENCE, R.I. (WLNE) — The Rhode Island boy diagnosed with the rare polio like illness, AFM, reached a major milestone today. Isaiah Hazard is finally home after 6 months in rehab.
Huge strides for 5 year old Isaiah. The East Greenwich boy was left paralyzed after he was diagnosed with AFM. Now he's walking with just a little help and standing on his own.
The best part is Wednesday is the day he goes home.
"The fact that we get to home today is the best feeling, to get back to some type of normalcy," says Erika Thompson, his mom.
It's been an emotional roller coaster for his family. When he was first diagnosed they weren't sure he'd ever walk or move his arms again. For now, he'll be in a wheelchair and continue physical and occupational therapy.
"We'll be getting into our new routine with wheelchairs and stuff," says Thompson as Isaiah asks her to pass him a stuffed animal.
He's obviously resilient and he's getting stronger. Proving it by turning pages in a book, something he wasn't able to do before. It's been 8 long months since he's been home and he has big plans.
"Go to Chuck E. Cheese," he says.
His parents are incredibly proud of him and ready to move forward.
"It's definitely opened my eyes to view life differently and changed my perspective on life. To never take it for granted because you never know what could happen," says Thompson.
Some other top priorities for Isaiah are going camping and eating hibachi.
While ABC 6 News was at the hospital Wednesday, a doctor who originally treated Isaiah says seeing him moving around on his own was a miracle.
© WLNE/ABC 6 2019