Rhode Island celebrates Cape Verdean independence with annual festival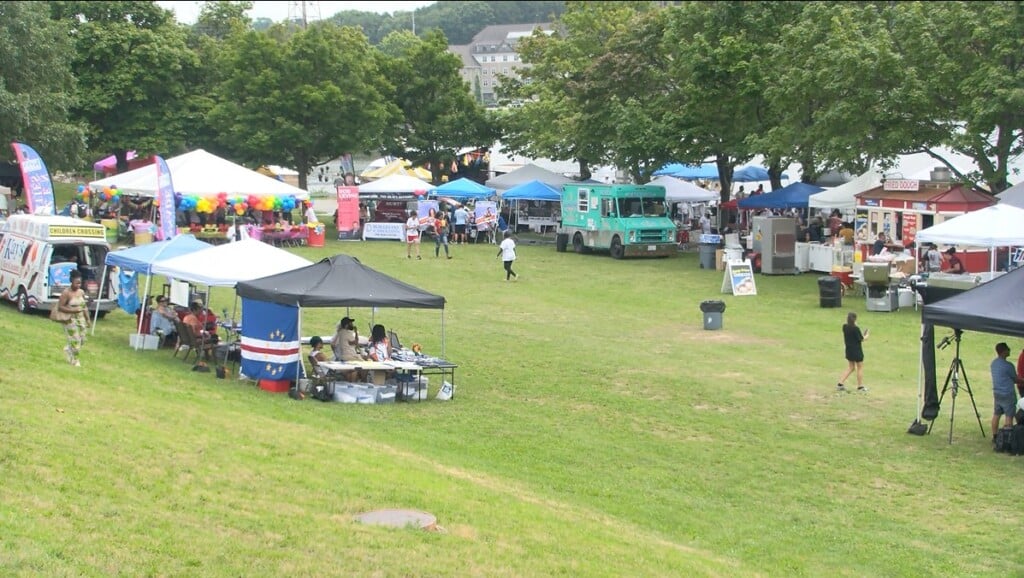 PROVIDENCE, R.I. (WLNE) — Rhode Island celebrated the 48th anniversary of Cape Verdean Independence Day at Indian Point Park on Sunday.
The yearly Cape Verdean Independence Day Festival celebrated Cape Verdean heritage and the thriving community who trace their roots to the island nation.
The celebration featured over 80 vendors, which included food, merchandise, nonprofits, artists, mental health and wellness, as well as music on the main stage.
The actual date of Cape Verdean Independence Day is July 5, Rhode Island Cape Verdean Heritage President Denise Tebarros said. She added that this is the ninth festival in Providence celebrating the holiday.
Festival Coordinator Rosy Tavares said the festival is held at Indian Point because the boats immigrants would come on would land in that area.
"India Point was a very big Cape Verdean community, and it still kind of is," she said.
"When Cape Verdeans were working on the ships, this is where a lot of them landed and they took on jobs here," Tebarros said.
Staff members wore shirts that said "Kultura ta Kura," which means your culture will help you heal, Chairperson Susan Pires said.
She added that the theme of the festival is health and wellness, and that all were welcome to join in on the celebration.
Cape Verde gained its independence from Portugal in 1975.