Rhode Island Centenarians Celebrate Life, Offer Lessons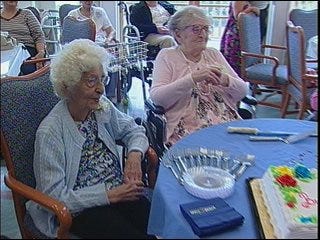 A birthday celebration held Monday at Apple Rehabilitation Watch Hill Center in Westerly marked the 100th birthdays of four of the residents, including one who turned 100 on Monday.
While talking about their combined 400 years of life experiences, and about wisdom they could pass along in hopes of living a long life, the women offered some very distinct advice.
ABC6 News Reporter John Guice has the story.