Rhode Island Center for the Book and Poet Laureate Tina Cane announce RI Youth Poetry Ambassador Initiative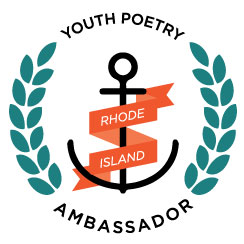 PROVIDENCE, R.I.(WLNE) – Rhode Island Poet Laureate, Tina Cane, and the Rhode Island Center for the Book are returning for their 4th annual RI Youth Poetry Ambassador initiative. The Program is accepting poetry applications, and is looking for high school students who live in Rhode Island. The Initiative wants to inspire youth to create poems through example. Just as the State Poet Laureate affirms Rhode Island's support of poetry, the Youth Poetry Administration aims to validate and support the potential of our youth.
A Deputy Youth Poetry Ambassador will also be selected to perform on-site, in-state duties when necessary or desirable.
A Youth Poetry Ambassador, and Deputy Ambassador will be chosen by RI Poet Laureate, Tina Cane, and the RI Center for the Book and will be announced in January 2022.
The Ambassador will receive some or all opportunities:
a $250 cash prize
a guest-writer spot in the Providence Journal "Second Sunday" Poet Laureate column
the opportunity to have his/her/their poetry featured through the Poetry in Motion, RI on RIPTA busses state-wide
an opportunity to record a reading for Cane's distance reading series, Poetry is Bread.
Applicants may submit these materials between November 1, and December 15:
a one or two-paragraph statement on why s/he/they would like to be considered for this position
a letter of support from a teacher or librarian
a letter of support from a peer
two original poems
to apply, and learn more information, email Kate@RIbook.org.