Rhode Island Charities Paying For Supporting Pension Reform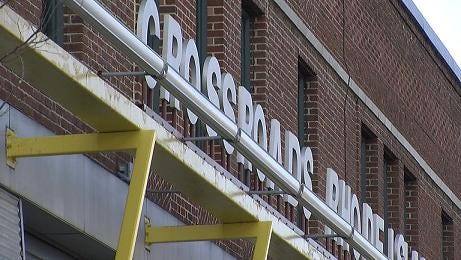 Donations are plummeting at Rhode Island's largest provider to the homeless. October and November are usually the best months for Crossroads to collect donations, but this year, collections are down about 100-thousand dollars. The economy may have something to do with the declining donations, as well as their support for pension reform.
Crossroads was among several local non-profits that supported EngageRI. A group that pushed for the pension reform that dug into the pockets of thousands of state workers. Now, at least one state workers union is urging its members not to donate to those non-profits.
Donations at Crossroads are down to the lowest levels they've seen in four years.
Vice President of Marketing and Development, Karen Santilli, said "October and November were down a hundred thousand dollars from last year, I'm sure the economy, the continuing difficult economy is a reason."
And another reason could be from the SEIU local 580 union. The Rhode Island Alliance of Social Service Employees sent letters to over a thousand retired and active members alerting them of who they're money was going to.
President of the SEIU local 580, Philip Keefe says, "my responsibility is to protect my members."
But Keefe says letting his members donate to charities that supported the pension reform is not protecting them.
"It's not supporting an agency that joined a group who's sole mission was to strip my members of benefits they worked very hard for," said Keefe.
Some of the agencies listed on the letter sent to union members have since disappeared from the list of members on EngageRI's web site.
Crossroads is among them and with donations now plummeting, it's president is backing away from the group, recently resigning from it's board.
Santilli says, "we need the support of a lot of people to help a lot of people that are in desperate need."
The state gives workers the option to donate to organizations, including Crossroads, directly through their paychecks. Crossroads is now researching to see what kind of an impact the union may have had in it's drop in donations.