Rhode Island chef cooking up the heat in new Netflix competition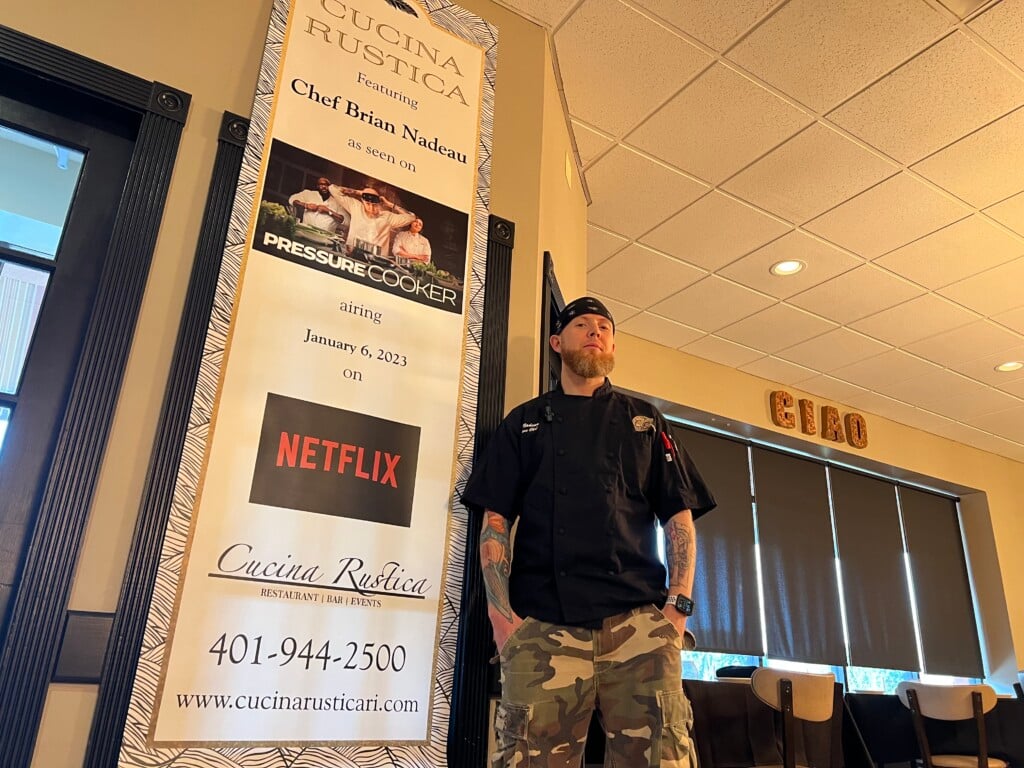 CRANSTON, R.I. (WLNE) — Brian Nadeau, a Rhode Island native and chef, is cooking up the heat in the new Netflix series "Pressure Cooker."
The competition follows 11 chefs living in a home competing for $100,000.
Judges don't exist in the competition, so that leaves the chefs to vote against each other.
Nadeau and his wife own Cucina Rustica, a rustic but modern Italian restaurant in Cranston.
Nadeau explained that after he dropped out of the University of Rhode Island, he was worried about his future.
"I kind of just honed in on the craft of cooking," he said. "That's when I started taking it seriously."
Nadeau started as a dishwasher, saying he worked his way up to being an entrepreneur.
He decided to compete after the show reached out to him a few times.
Nadeau claimed that he's usually an "all in" type of guy, but never thought he would make it to the competition.
Nadeau said he felt the pressure pretty early on.
"I got along with everybody in the house, there was never no problems or anything like that," Nadeau explained. "As far as cooking next to these people and stuff like that, you're like in the lions den, it's like a shark tank."
Although he's happy he competed, he said he has a family and a successful business and wouldn't do another show like this.
Nadeau's felt the love since the show aired last week.
"I was crying the other day, it was crazy, because like, people in Brazil are like you're an inspiration, don't worry about how you did on the show," said Nadeau.
One of his biggest takeaways was to "just be a little more confident" in what he does.
He explained how he felt like he hit a plateau in life with owning a business and having a family, and he wanted to see what he could accomplish when he pushed himself.
"I came back a completely different chef, I learned so much," said Nadeau.
Those who are interested in reaching out to Brian can contact him through Instagram.
"Pressure Cooker" is now streaming on Netflix.