Rhode Island College to Host 1st Round NCAA Tournament Game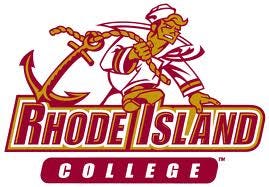 RIC news release…
Providence, R.I.-The Rhode Island College men's basketball team will host York College (NY) in first round action of the 2014 NCAA Div. III Men's Basketball Tournament on Thursday, March 6 (7 p.m.) at The Murray Center.
The winner will advance to face defending NCAA Div. III National Champion Amherst (24-3) on Saturday, March 8.
Head Coach Bob Walsh's Anchormen are making their eighth consecutive trip to the NCAA Tournament. RIC is currently 20-8 and finished the regular season with an 11-3 (second place) mark in the Little East Conference. RIC went 3-0 en route to capturing the program's sixth Little East Conference Tournament Championship. The Anchormen defeated Southern Maine, 74-66, in the first round, UMass Dartmouth, 82-69, in the semifinals, and knocked off top-seeded Eastern Connecticut, 70-61, in the finals.
York defeated top-seeded College of Staten Island, 87-84, to win the CUNY Athletic Conference Championship on Feb. 28. Head Coach Ronald St. John's Cardinals are currently 21-7. The league title was York's fourth (2007, '06, 1997). The Cardinals will be looking for their first NCAA Tournament win in the game vs. the Anchormen.