Rhode Island College Women Travel for 1st Round NCAA Tournament Game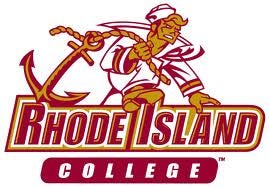 RIC news release…
Providence, R.I.-The Rhode Island College women's basketball team will travel to host Ithaca to face Haverford in first round action of the 2014 NCAA Div. III Women's Basketball Tournament on Friday, March 7.
The Anchorwomen (20-8) will battle the Fords (23-3), who won the Centennial Conference Championship for the first time in program history. The winner will face the winner of Friday's other game, which features the host Bombers (23-4), winners of the Empire 8 Conference, vs. The Sage Colleges (17-9), on Saturday, March 8.
RIC Head Coach Kara Williamson has guided the Anchorwomen to a 20-8 overall record. RIC secured the program's second-ever Little East Regular Season Championship by finishing first with an 11-3 league mark. The Anchorwomen went on to clinch the program's second Little East Tournament Championship with wins over Plymouth State, 56-45, on Feb. 25, Western Connecticut, 56-46, on Feb. 28 and Southern Maine, 64-59, on March 1.