Rhode Island Comic Con invades Providence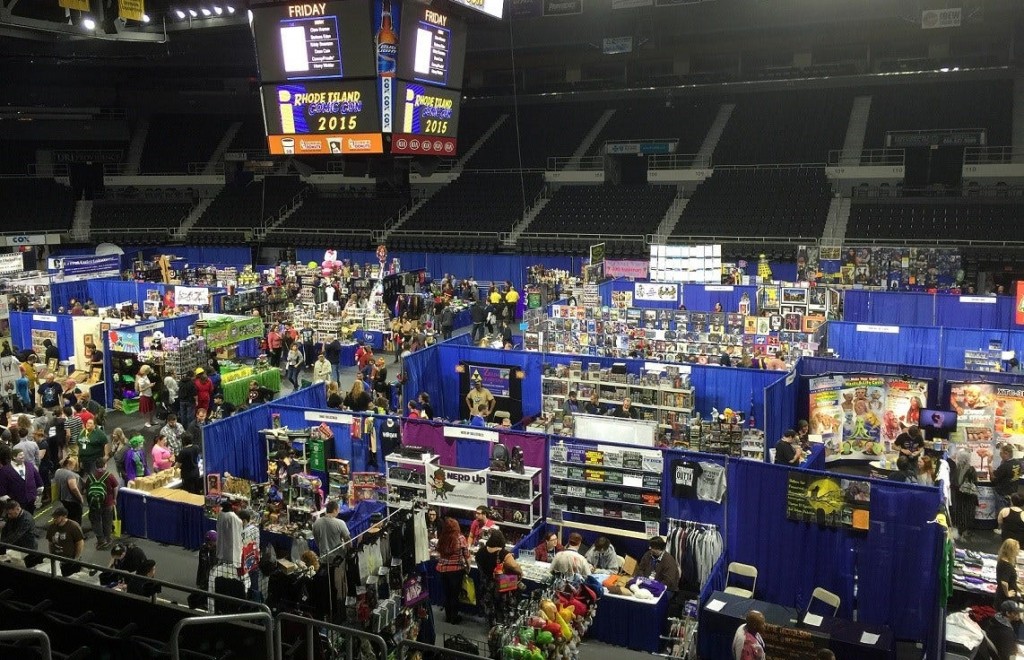 By Alana Cerrone
acerrone@abc6.com
It's back and bigger than ever! Rhode Island Comic Con kicked off Friday afternoon in Downtown Providence, and before it's opening at 3 p.m., a line was already wrapped around the Dunkin Donuts Center.
"I love that you can express who you are. It doesn't matter what size you are, what shape, race, anything," says one fan.
The event is back for its fourth year with not two–but now three days of gaming, costumes, panels, and celebrities.
"Chris Claremont. I'm so excited. I know Barbara Eden's here, I'm really excited about that," said fans, Liz Nowry and Crista Mendes.
Fans come from all over to see their favorite artists and celebrities… and even sit in the iron throne.
16,000 people came out for the first year at the Convention Center. Now 60,000 people will take up the whole Convention Center and the Dunkin Donuts Center this weekend.
The event attracts over 100 huge celebrities, like Orlando Jones.
"I rode in with Superman, so that's always awesome. Me and Dean Cain rode in together," said Jones.
Many people were looking forward to an appearance by Carrie Fisher and were dissapointed to learn she canceled last minute due to illness.
"Upset? Not upset, maybe disappointed," said fan, Lance Morrell, about Fisher.
After last year when the center had to turn some people away, this year they are prepared–with an extra day and an extra venue, with 60,000 people expected.
© WLNE-TV 2015