Rhode Island commerce secretary announces run for general treasurer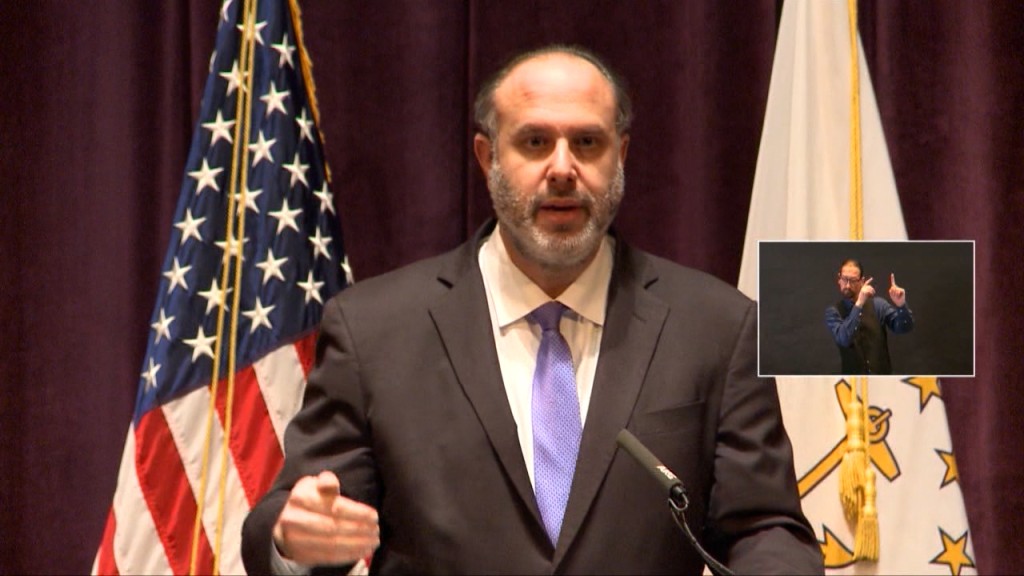 PROVIDENCE, R.I. (WLNE) — Stefan Pryor, Rhode Island's commerce secretary, announced Tuesday that he's running for general treasurer.
"I am proud to announce my candidacy for the office of general treasurer," said Pryor, a Democrat.
Pryor said he will be filing paperwork later this week to establish his campaign. He will be leaving his post as commerce secretary in the next two weeks.
Before becoming commerce secretary, Pryor served as president of the Lower Manhattan Development Corporation, a public agency that planned the rebuilding of Lower Manhattan after Sept. 11.
He was also deputy mayor for Economic Development in New Jersey and Connecticut's education commissioner.
Pryor said he will not accept any contributions from in-state Rhode Island donors.
The commerce secretary will challenge former Central Falls Mayor James Diossa in a primary.
In response to Pryor's announcement, Diossa's campaign said in part, "We welcome any candidate into the race, it's the nature of the democratic process," adding that "James has already been in this race for seven months and over that time has become the clear consensus candidate."
"It's disappointing that another candidate is trying to divide the party on the same day the Republican candidate is set to kick off his campaign," said Robert Craven, Diossa's campaign manager.
Republican James Lathrop officially launched his campaign Tuesday.