Rhode Island COVID-19 cases surpasses 5,000, five new deaths reported
That brings the state's total to 5,090 cumulative cases and 155 COVID-19 deaths.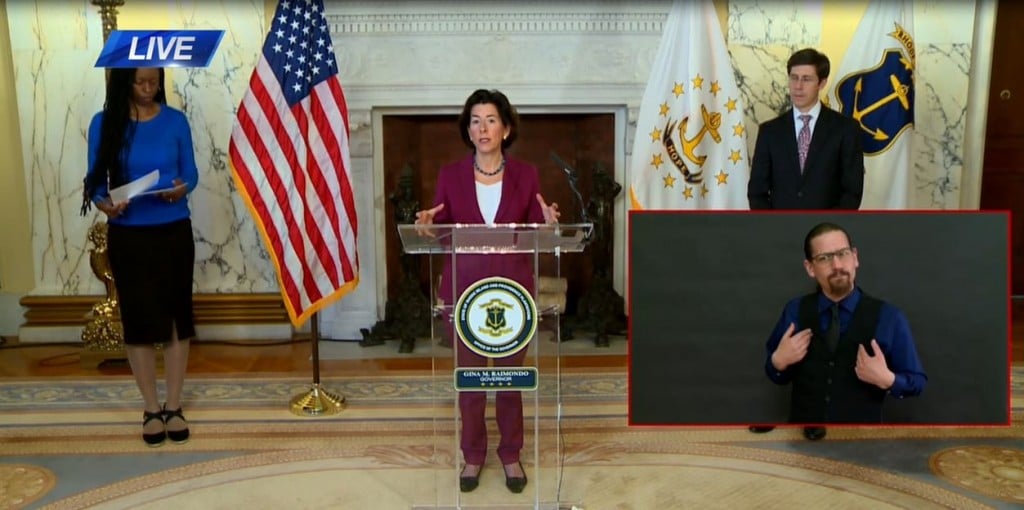 PROVIDENCE, RI (WLNE) – The Rhode Island Department of Health (RIDOH) announced Monday that 339 more people have tested positive for COVID-19 and five more people have died.
That brings the state's total to 5,090 cumulative cases and 155 COVID-19 deaths.
Out of the five new deaths, three were in their 90s, one in their 60s, and one in their 80s.
RIDOH says 272 people are in the hospital, 62 of which are currently in the ICU, and 45 people are on ventilators.
A total of 37,080 COVID-19 tests have been administered, according to RIDOH.
During her daily briefing, Monday Gov. Gina Raimondo gave a list of key indicators that she'll be using as guidance for re-opening Rhode Island's economy.
"We're not doing anything before May 8," Raimondo said Monday.
She added that she's hopeful things will start to change between now and May 8 so restrictions can be eased shortly after.
Raimondo said that until Rhode Island develops a vaccine, which she projects is still about a year away, that residents will still be living under a new set of circumstances.
While addressing the White House guidelines for reopening the economy, Raimondo said she supports their phased approach.
More specifically Raimondo said she supports the 14-day decline in positive cases which is included in the White House guidelines.
In Rhode Island, the approach for reopening will be an industry-by industry, setting by setting, and sector-by-sector approach, Gov. Raimondo said.
Raimondo said this approach is on the same page with the guidance received from the White House, but Rhode Island's will be "more detailed."
RIDOH on Monday released a new breakdown of COVID-19 cases by gender, age, and race:
According to the data, Rhode Island is seeing the highest amount of cases among Latino people. Of those who test positive, 45% have been Latino. Roughly 12% of the cases are African American people.
Around 15% of Rhode Islanders identify as Latino, according to RIDOH.
Gov. Raimondo responded to a question about the projection models that her office and RIDOH shared last week.
"They are what they are," Raimondo said. "Our actual experience is better than that."
Raimondo also started off Monday's briefing saying, "We have flattened the curve, slowed the curve, and brought down the peak"
Raimondo added that the most important variable in any model is how well Rhode Island continues with following social distancing guidelines until May 8.
PLEASE NOTE: Governor Gina Raimondo's office has set up two dedicated phone lines for visually impaired Rhode Islanders to call in and have the data read to them (via a pre-recorded message). The English message can be accessed at 401-222-8280 and the Spanish message can be accessed at 401-222-2385.