Rhode Island delegation reacts to House passage of GOP tax plan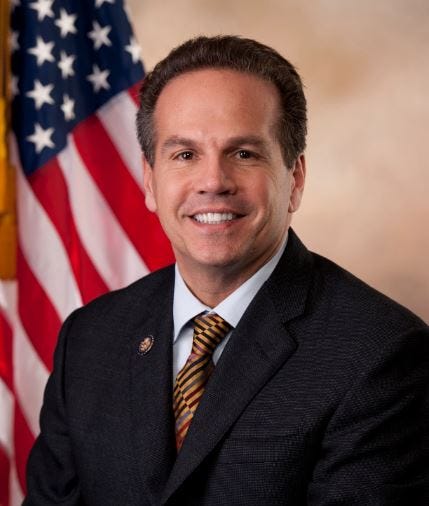 By John Krinjak
Email: jkrinjak@abc6.com
Twitter: @johnkrinjakABC6
PROVIDENCE, R.I. (WLNE) — The GOP tax plan passed the house late Tuesday with no Democrats supporting it.
Speaking with ABC6 Tuesday evening, Rep. David Cicilline said, "It's not good for Rhode Island. It's not good for our country."
Democrats across the board, including Cicilline, say Americans are being cheated.
"This is a terrible scam. It's being sold as a tax cut for middle class families. It's not. It's a tax increase. It's really a giveaway to the richest people in this country and the biggest corporations," said Cicilline.
Rep. Jim Langevin says while middle class families may catch a break now, in the long run the plan amounts to a shakedown.
"That's the part that is really outrageous, is that the tax reduction for corporations becomes permanent, and the tax relief for middle class families is temporary. Their rates will go back up in 2025," said Langevin.
Both congressman say slashing the corporate tax rate is more trickle down economics that won't create jobs as President Donald Trump claims.
"It is reliant on this idea of just let people at the very top hold onto as much of their money as possible and it will trickle down to the rest of us and they'll give it away to their workers. We know that doesn't work," said Cicilline.
Langevin is concerned because the bill axes a key part of Obamacare–the individual mandate.
"It is another back-door attempt to dismantle the Affordable Care Act. 13 million people are going to lose their health insurance. Insurance rates for everyone are going to go up," said Langevin.
Cicilline even channeled Dr. Seuss on the House floor, rewriting the classic "How the Grinch Stole Christmas" tale: "Middle class family wanted tax cuts a lot. The Grinch who lived in a big white house did not," said Cicilline. "I think that the most likely reason of all, was his heart or his hands were two sizes too small."
Sen. Jack Reed tweeted Tuesday night:
"On behalf of students, seniors, working families & Main Street businesses…I am voting NO on fiscally irresponsible #GOPTaxScam"
Sen. Sheldon Whitehouse also tweeted:
"The #GOPTaxScam = hikes on middle-class families, higher health care premiums…and at least $1 trillion added to our national debt. For what? Tax cuts for billionaires & corporations."
Cicilline says he's worried that added debt will lead to big cuts to programs like Medicare and Social Security.
© WLNE-TV / ABC6 2017