Rhode Island DEM asks for help tracking wild turkeys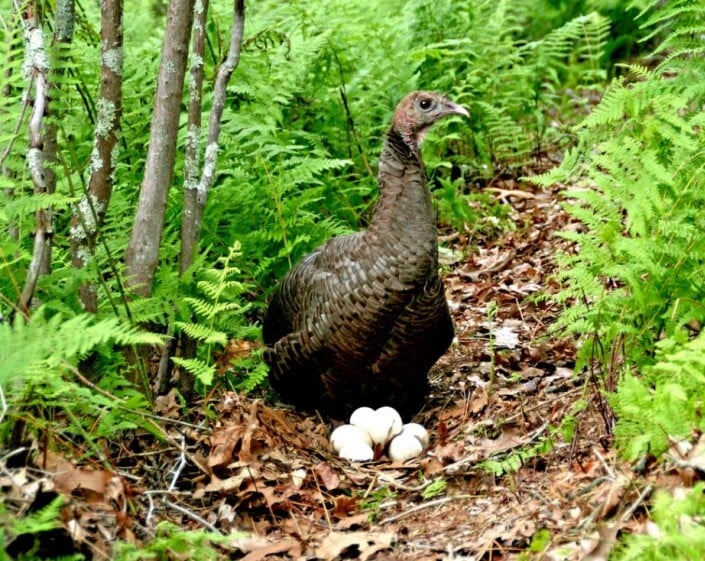 PROVIDENCE, R.I. (WLNE) — The Rhode Island Department of Environmental Management is asking the public to help track wild turkeys.
The DEM's Division of Fish and Wildlife conducts a Wild Turkey Brood Survey each year from July 1 to Aug. 31.
Officials gather data on how the wild turkey population is growing in Rhode Island.
The species was completely gone in the state after overharvesting and land-use changes in the early 1800s. DEM's turkey restoration program from 1980 to 1996 brought the animal back.
The restoration project included releasing wild turkeys to create new flocks across the state.
Anyone who wants to report a wild turkey brood sighting can use Survey 123. The survey will be available starting July 1.