Rhode Island DEM asks out-of-state visitors to avoid beaches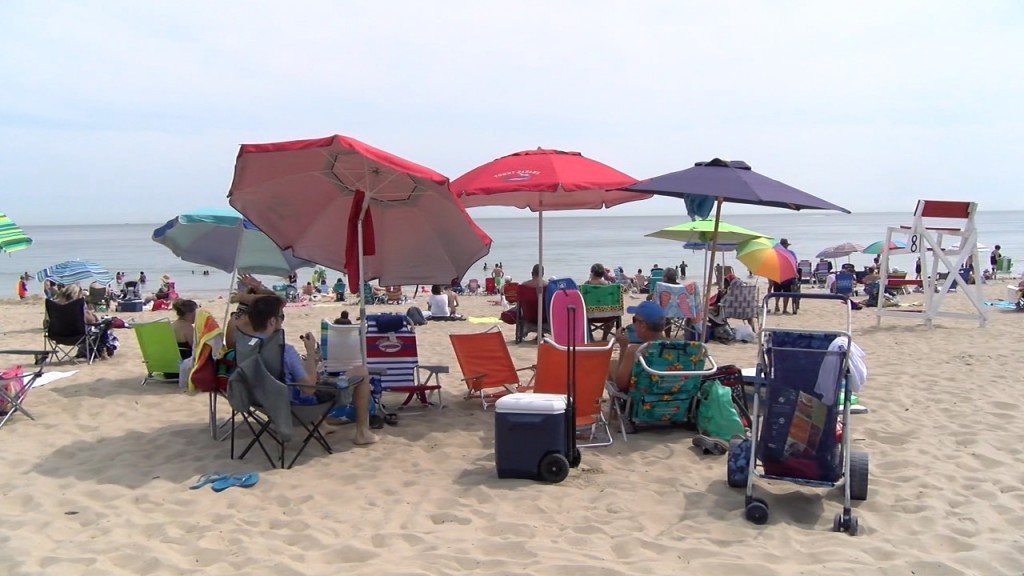 PROVIDENCE, R.I. (WLNE) — Out-of-state residents make up almost half of visitors to Rhode Island state beaches, and about 80 percent of visitors at Misquamicut.
But now that parking has been reduced there and at Scarborough to 25 percent, some Rhode Islanders are calling to ban out-of-state visitors.
"I have mixed feelings about that," said Danielle Gardiner of Warwick. "The beach is for everybody and we have beautiful beaches here."
Officials at the Rhode Island Department of Environmental Management, which operates state beaches, say federal law complicates efforts to restrict out-of-state visitors.
According to the Land and Water Conservation Fund Act, a state receiving federal funding to run public properties cannot limit access based on residency.
"We can't prohibit out-of-staters from coming to our beaches," said Michael Healey of the DEM. "For that matter we don't want to prohibit people, but we do want to control crowd sizes because public health is public health."
The agency is ruling out a reservation system to control those crowds.
"If people are waiting in line to get into your beach, and they see empty spaces, and they don't know that those empty spaces are reserved spots that people just haven't shown up for, they flip out," he said.
So the DEM is charging double the fees to out-of-State visitors — and now discouraging them from coming altogether.
It could make things tougher for already-struggling local businesses.
"We hope that we can just hang in there this summer and reach that happy medium so that the beachside community businesses still make it and still make a little money," Healey said.
Hang in there also his message to beachgoers.
"We hear you," he said. "We wish we had a better message for you right now."