Rhode Island discussing potential medically assisted death in terminal patients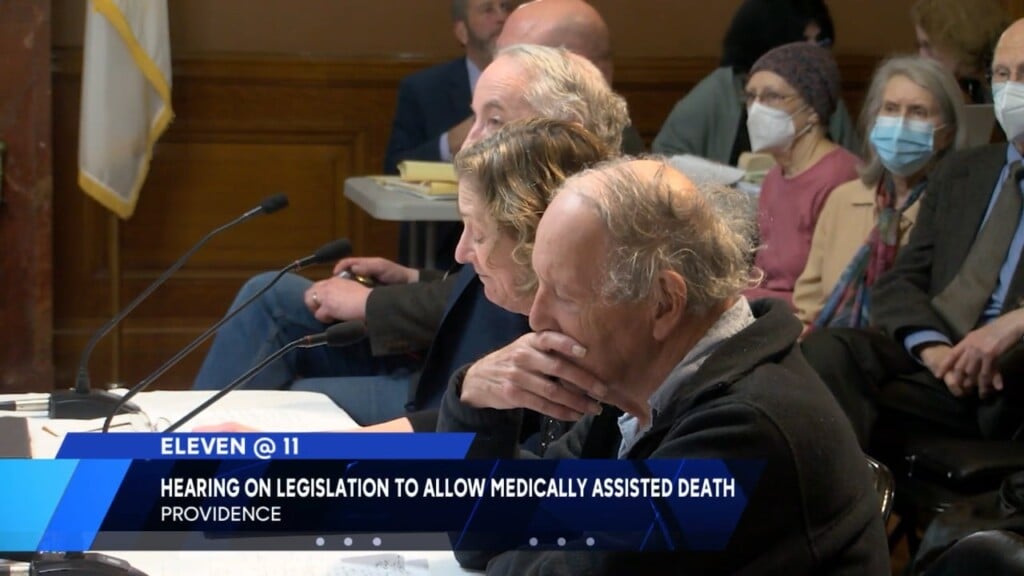 PROVIDENCE, R.I. (WLNE) — Members of the house judiciary committee met Wednesday about a proposed bill that would give terminally ill people, with 6 months to live, an option to have a medically assisted death, through a prescription. 
Those against the bill said family and support is enough to help someone through the final phases of life. 
"I think a lot of people really, the issue of depression and loneliness, and if you can give people support, give them the proper pain relief, and treat the depression, a lot of people would withdraw the request for this kind of thing," William McKenna said. 
Supporters in the house judiciary committee say in other states that have passed this same legislation, patients don't always end up choosing to take the pill. 
"Only about 2/3 of the people who request the prescription, end up taking it, many of them end up dying without taking it but have found great comfort in knowing it was there," Edith Ajello, RI House Judiciary Committee said at the meeting. 
Residents in support added that people who are that ill, or are in that much pain, don't want to burden their loved ones through the process. 
"What you're doing is you're getting your loved ones to watch you in agony. If you could say to them, hey I have an option, if the pain gets too bad, I can die, that seems to me a really great comfort to the people around you," Anthony Stapleton told ABC 6 News. 
Stapleton recalled his father's painful passing, after double hip surgeries and potential prostate cancer, wishing he had a choice, "watching my father and watching Jan's cousin, I think people have the right to die with a little dignity," Stapleton added. 
The bill was not voted on at Wednesdays meeting, but the discussion will continue in further meetings.