Rhode Island dogs show off for costume contest!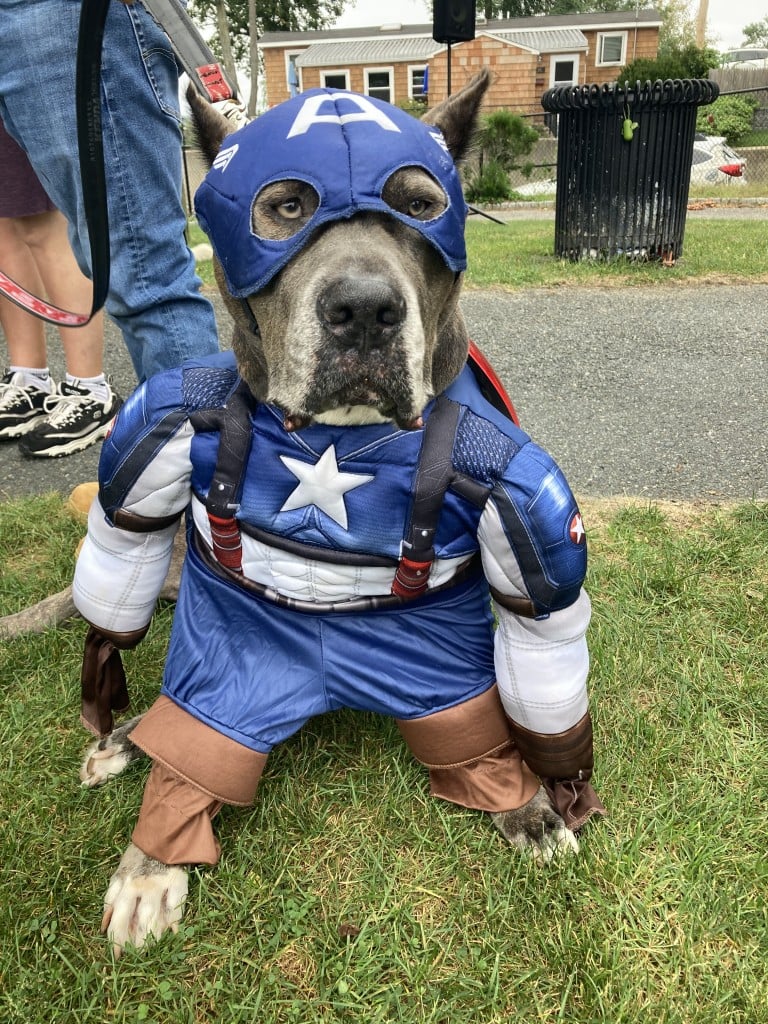 East Providence (WLNE) – Dogs took over Rose Larisa Park this weekend! The annual Paws in the Park event benefiting the Rhode Island SPCA happened on Saturday. Local vendors set up tents to sell pet items, while local food trucks sold food for the humans!
The main event of the day was a dog costume contest. Smokey took first place dressed as Captain America. Rosie took second place dressed as a ninja turtle. Felix took third place dressed as Superman.
ABC6 was a proud media sponsor of the event. Good Morning Providence anchor KC Kantz emceed the event.