Rhode Island firefighters show support at Worcester firefighter's funeral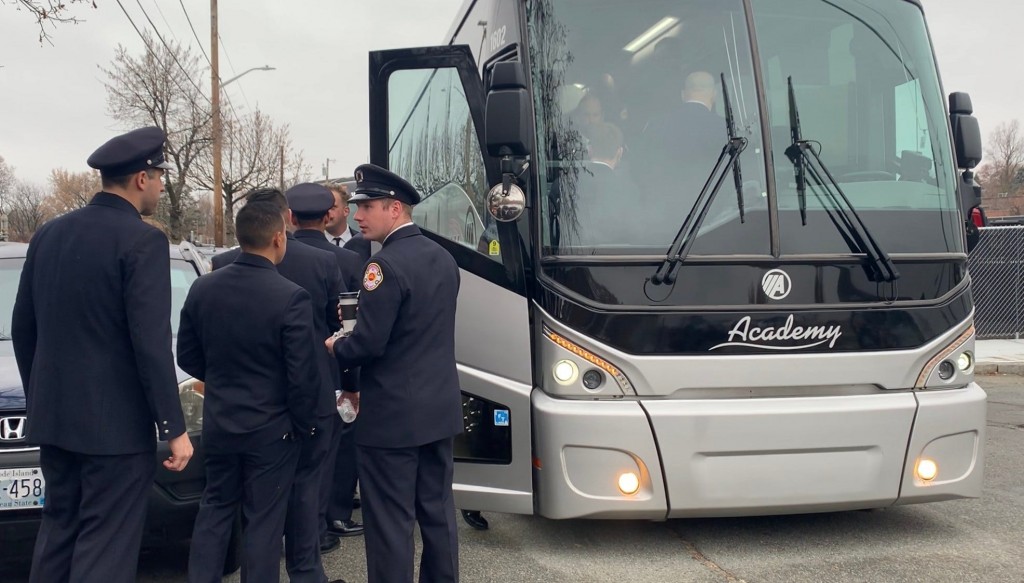 PROVIDENCE, R.I. (WLNE) – Firefighters from across Rhode Island showed their support at the funeral for Worcester Fire Lieutenant Jason Menard who died in the line of duty last week.
Over one hundred firefighters from Providence took buses to Worcester and joined the procession leading to St. John's Church.
Derek Silva, President of the Providence Fire Union, said the men and women of the Providence Fire Department have made too many trips to the city for funerals.
"This will be the third time in three years I've gone up to Worcester to see a brother firefighter laid to rest."
Lt. Menard passed away in the early morning of November 13 while fighting a fire. He helped two crew members get to safety.
The Lieutenant left behind a wife and three children.
"I have a young child, he's got a young family. He was working a 14-hour night and thinking about going to Disney the next day with his wife and three children, and now he's not here," said Silva.
Silva said all of the Providence firefighters at Monday's funeral were off-duty, spending their day off to support Lt. Menard's family.
"It gives them a sign that their family is much larger than they ever expected, that their support structure is much larger than anything they could have ever imagined."
© WLNE-TV 2019