Rhode Island further loosens restrictions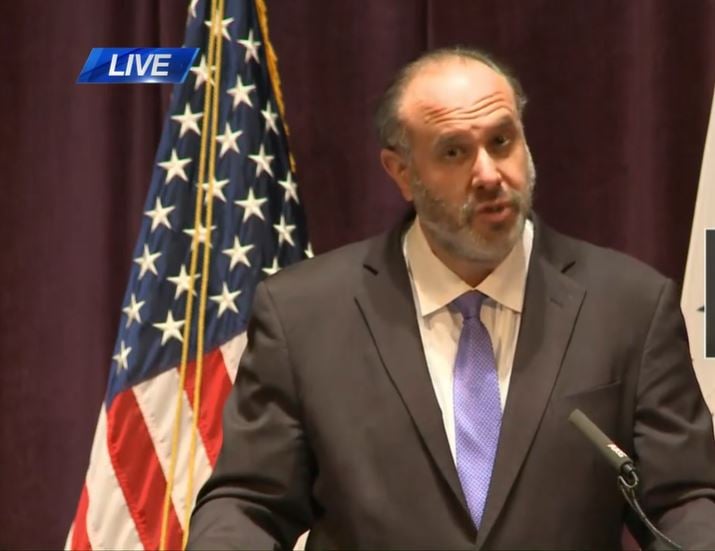 PROVIDENCE, R.I (WLNE) – Commerce Secretary, Stefan Pryor announced the loosening of multiple restrictions, including increased capacity to houses of worship during Friday's coronavirus briefing.
And many small businesses and restaurants say this is a big, and important step in the right direction.
Sean Hennessy, the general manager of Providence Oyster Bar says this is what so many have been waiting to see happen.
"I think it's great. so many restaurants have suffered for so long just with all of the restrictions that have been placed on us. we have had to change on the fly. You know every week has something a little different but we are finally seeing the end of the tunnel with all of these restrictions being loosened," Hennessy adds.
Beginning on March 19, indoor dining facilities will increase to 75% capacity, and catered events will be allowed to hold up to 100 people indoors, and 200 people outdoors. Staring immediately, restaurants can now reduce their table spacing from 8-feet apart, to 6-feet apart.
Bar areas can now stay open until midnight, as long as the patrons are eating.
Outdoor shops will no longer have a capacity limit.
In a statement from the Ocean State Coalition, it was stated that the changes in restrictions will have an immediate and positive impact on restaurants throughout the state.
"While we believe we can manage further lifting of additional restrictions soon this is progress. Governor McKee and Secretary Pryor have been very responsive to the needs of the restaurant industry and we will continue good faith discussions on lifting more restrictions."
Also thrilled about more loosened restrictions, the U.S. Small Business Administration, Rhode Island division.
Mark Hayward, the District Director for Small Business Administration Rhode Island, says small businesses across the state still have a long road to recovery- but we can finally see the light at the end of the tunnel.
"This summer will be crucial for small businesses," Hayward adds.
Houses of worship are also seeing big changes, with an increased capacity limit of 40% to 75%.
Both office and funeral settings have increased to 50% capacity.
State leaders want residents to know that working from home is still preferred.
©WLNE-TV/ABC6 2021