Rhode Island General Assembly Faces Down $200 Million Deficit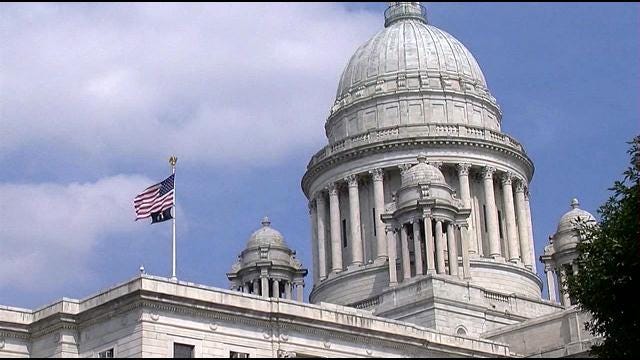 Twitter: @markcurtisABC6
It's always colorful when the Rhode Island General Assembly begins and new members take office, but this year the scene isn't so rosy.
The Ocean State faces a 200 million dollar budget shortfall, with lawmakers in no mood to raise taxes.
"We can't tax our way out because we are already very, very high on the tax scale. We already pay more taxes than most other states, so we certainly can't put anymore burden on our taxpayers," said State Rep. Anthony Giarrusso, (R) East Greenwich-West Greenwich.
The other option is deep cuts and some are concerned that critical needs such as education, and seniors services could be chopped.
"There's always that fear that we might just cut the wrong thing or go a little too far and that's where we have to analyze everything, every case, go case by case. You know not do the hatchet measure, but the scalpel measure," said State Rep. Carols Tobon, (D) Pawtucket.
"With no stomach here for raising taxes, or making deep cuts to social programs, many are wondering what options lawmakers have left," said ABC6 Chief Political Reporter Mark Curtis.
Governor Raimondo has already said "no" to cutting the sales tax, to stimulate the economy.
But lawmakers in both parties are giving high praise to her Inaugural address, saying her emphasis on business expansion, will bring the state money.
"I think economic growth is big because a rising tide, lifts all boats," said Rep. Giarrusso.
"In regards to small businesses, and if we can start helping there, then the money is going to trickle back up to the general fund," said Rep. Tobon.
For example as the economy improved last year, Rhode Island took in almost 40 million tax dollars it wasn't expecting.