Rhode Island grandpa that went viral online, being recognized for his time in WWII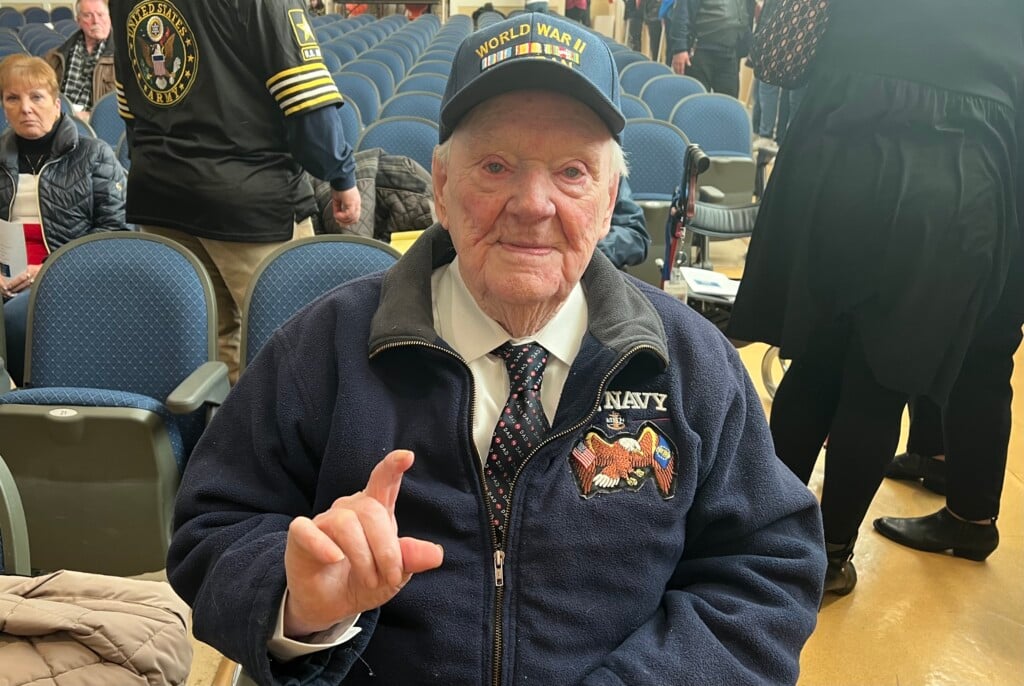 PAWTUCKET, R.I. (WLNE) — Ceremonies continue to be held across the country to celebrate Wreaths Across America.
Wednesday, Goff Middle School participated by holding a veterans recognition event.
Among the men and women who were acknowledged today, one of them was no stranger to ABC 6 News.
George Dowling, social media's grandpa, was honored today for his service in the Navy in the 40's.
He received a special recognition for serving in World War II, from Gov. Dan McKee.
Dowling was the last man on his ship, USS Liguria, serving as a baker.
Other notable recognitions include, Rear Admiral Shoshana S. Chatfield, who serves as the 57th President of the Naval War College, and Marine Pfc. Kyle J. Coutu of Rhode Island, who died in combat in 2010.
During the ceremony, stories were told, songs were sang, and tears were shed for veterans who have served and continue to serve.
Wreaths Across America focuses on three words, Remember, Honor, and Teach.
Mrs. Mauria Serio, a teacher at the middle school, shared the importance these words hold in their community.
"Remember the fallen, honor those who serve, and teach our children the value of freedom," said Serio. "That is something that Goff Middle School staff and students embrace on a daily basis."
Goff Middle School has been holding the ceremony for the past six years, reflecting in different ways each year.
"This years theme, find a way to serve, allowed us to think about our veterans in a new way, share their stories, and honor them," said Serio. "Our students researched and created projects, essays, wrote letters to veterans, collected items for donations to local veteran organizations, and participated in a distinguished veteran panel event."
The ceremony concluded with the Goff Middle School Chorus singing "God Bless the USA."