Woonsocket DPW on wastewater discharge: "It better be fixed in 2-3 days"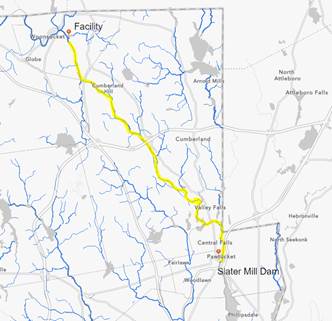 WOONSOCKET, R.I. (WLNE) — The advisory from The Rhode Island Department of Environmental Management to stay away from The Blackstone River will last at least two more days.
DEM is advising residents to refrain from recreational water activities including swimming, wading, canoeing, kayaking, rowing, and fishing.
The Rhode Island DEM announced on Sunday their investigating the discharge of partly treated wastewater from the Woonsocket treatment plant.
A plant owned by the city, but operated by a private engineering firm.
DEM said they are still working to find out exactly how much waste water has contaminated the river.
While the cause has yet to be determined,  Woonsocket DPW is conducting a top to bottom check of the facility.
The Woonsocket Wastewater Treatment Plant has received two notices of non compliance since 2019 from DEM.
The Woonsocket DPW said those notices and the recent discharge could impact The Woonsocket Wastewater Treatment Plant's future
According to DEM, the discharge is on going and the advisory is in effect until further notice.