Rhode Island-Hollywood connection celebrates the Oscars!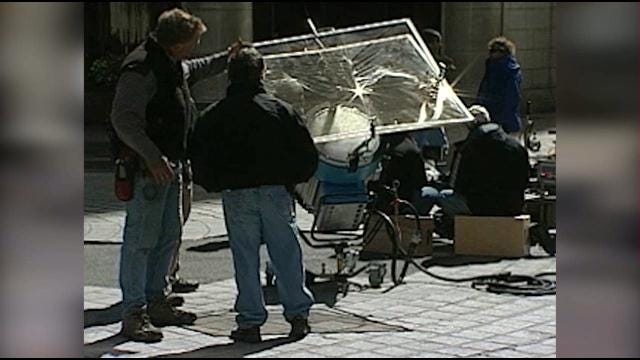 by ABC6 Chief Political Reporter Mark Curtis
"Moonrise Kingdom" was one of the most recent movies shot in Rhode Island, nominated for best picture last year.
"Underdog" was shot here even featuring ABC6's own John Deluca.
"Something about Mary" is another movie where Providence starred.
RISD grad Seth MacFarlane hosted last year's academy awards, and was nominated for Best Song.
Then, there is twice Oscar nominated actress Viola Davis who grew up in Central Falls.
"There's a whole bunch of people right now in a small town in Rhode Island, called Central Falls, they are jumping up and down right now and I couldn't be any more thrilled," said actress Viola Davis.
Film work here, has created lots of jobs.
ABC6 Reporter Mark Curtis said, "Even one of Rhode Island's most famous landmarks made it into a movie. The 'Big Blue Bug' was featured in the movie, "Dumb and Dumber."
The Rhode Island to–Hollywood connection has a long history.
Many of the state's political leaders saw it as good business.
"So it gives us an advantage of some PR, it celebrates Providence and Rhode Island, as a beautiful place to come. And we have great scenery here that people can take advantage of," said former Providence Mayor Buddy Cianci.
More movies are coming, including famed director Martin Scorsese working on "Bleed for This," about Ocean State boxing legend Vinnie Paz.