Rhode Island Hospital crowns winner of "Hackathon"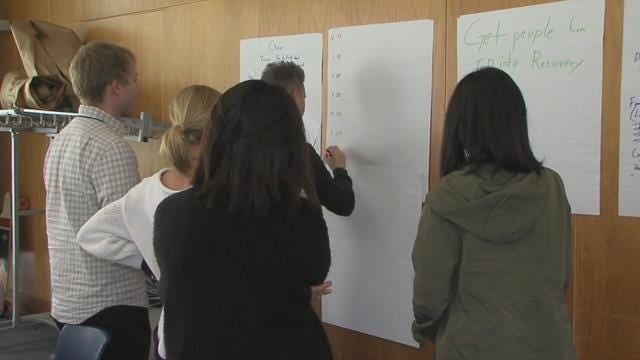 PROVIDENCE, RI (WLNE) – Rhode Island Hospital crowned the winner of its "Hackathon" competition from over the weekend.
Participants had to come up with an innovative idea or "Hacks" to help in the fight against the opioid epidemic.
The winning team which was a group of six came up with a hack called "Mainstay Rhode Island."
Their idea was to create a safe space where someone who is admitted to the ER for an overdose can go after they're released for treatment and medical advice.
"Our initial thought was to change the emergency room but that seemed like a super tall order so we wanted to design a space that could capture them after they've left," said Hannah Dalglish a Public Health and Clinical Psychology Researcher.
The winning team received $5,000 from the Cobre on Opioids and Overdose at Rhode Island Hospital.
"This is a really ambitious project it is gonna have to roll out in phases but the team is excited and we're interested in taking it as far as it can go," Tim Maly the Senior Designer for RISD's Center for Complexity said.
WLNE-TV / ABC6 2019