Rhode Island Hospital therapy dogs awarded for providing comfort to staff, patients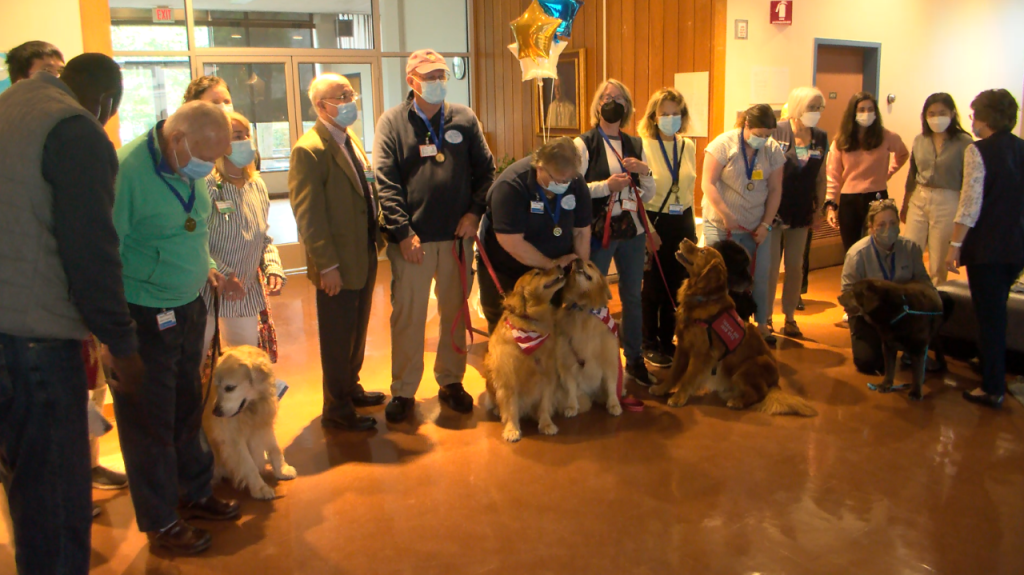 PROVIDENCE, R.I. (WLNE) — The Canine Assisted Therapy program at Rhode Island Hospital was recognized by the state on Wednesday.
Eight dogs provide comfort to the hospitals staff and patients, sometimes spending weeks in a specific unit.
The therapy dogs rotate between Rhode Island Hospital and Hasbro Children's Hospital, and have volunteered over 1,600 hours.
"The fact that we have so many that can go to so many place I think is a testimate to the people who are willing to bring themselves and their pets to visit us but also of the tremendous need so it's been terrific," said Saul Weingart, president of Rhode Island Hospital.
The program was awarded Volunteer of the Year, and each dog was given their own engraved water bowls.