Rhode Island housing secretary resigns after just over 1 year on the job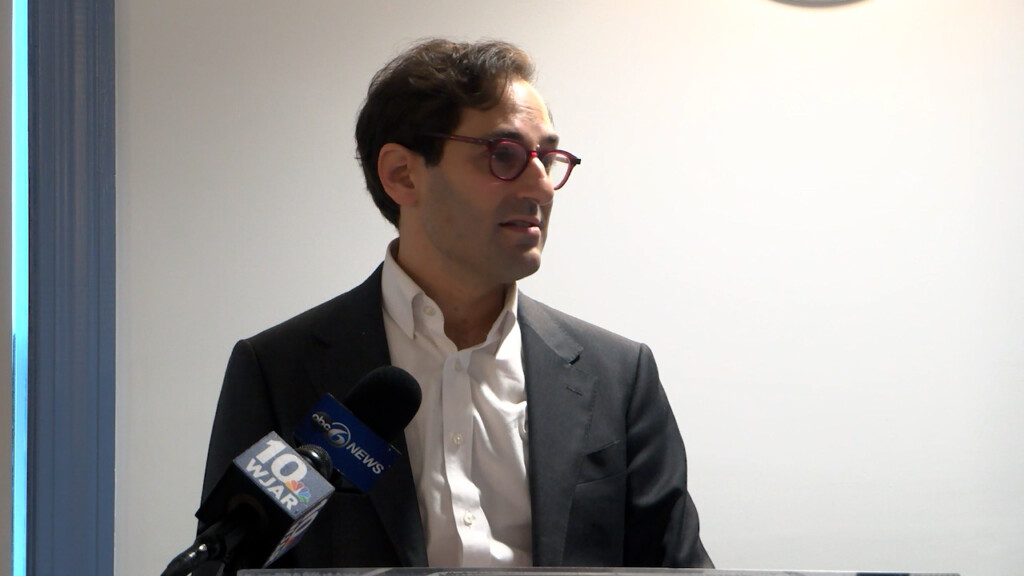 PROVIDENCE, R.I. (WLNE) — Rhode Island Housing Secretary Josh Saal has resigned from his position.
Gov. Dan McKee confirmed he accepted the resignation Wednesday and it will take effect Jan. 25.
"We thank Secretary Saal for his work over the past year and look forward to building a Department of Housing that is innovative and responsive to the gravity this moment requires," McKee said in a statement.
In his resignation letter dated Jan. 11, Saal pointed out several areas where he feels the state's efforts to combat housing and homelessness has been hampered.
"Housing and homelessness programs are currently being administered and led by several different state agencies as well as multiple non-governmental and quasi-governmental bodies," wrote Saal.
"This approach has led to limitations on oversight, and to the unintentional creation of inefficient 'silos' — an ineffective practice that the creation of this new centralized agency aims to address," he continued.
He concluded in his letter that one person alone cannot solve the housing crisis.
"It requires that we all come to the table with the best intentions and work towards solving this together for the sake of creating a vibrant, forward-looking community for all Rhode Islanders," he wrote.
Saal was appointed the first housing czar of the state in December of 2021.
According to the state's transparency portal, his annual salary was just over $190,000.
Recently, Saal has drawn the ire of lawmakers across the state who has criticized his performance in leading the state's affordable housing efforts.
In statement to ABC 6 News, House Speaker Joseph Shekarchi said in part that he's "disappointed by the lack of progress that was made under Secretary Saal's leadership and the inadequate reports he recently submitted to the legislature."
Read the rest of Shekarchi's statement below:
The General Assembly committed unprecedented resources to address affordable housing and homelessness in the last two budgets, and there has been very little funding spent so far. We need immediate production and I look forward to working with Governor McKee and a new secretary. The time to act is now! The position of housing secretary was created through legislation that I sponsored, and it is vital to have one point of contact responsible for heading our state's efforts to address the critical housing shortage. I hope the new secretary will be a person of action with a record of getting things done in Rhode Island.
House Minority Leader Michael Chippendale offered a similar sentiment:
While Secretary Saal's resignation is not a surprise and is appropriate given the revelations of the past few weeks, it has definitely driven home the need to have an experienced professional in the Housing Secretary role – someone who understands the unique needs and landscape of Rhode Island.  Rhode Island's critical affordable housing shortage is worthy of a leader who can make an immediate impact forging alliance with the various support organizations across the state and building consensus for a thoughtful plan of action.
Senator President Dominick Ruggerio added he is looking forward to working with the next secretary.
"I am looking forward to working with the next housing secretary to address the urgent housing issues that the state of Rhode Island is facing," he said.
Both Saal and the governor said Saal will help with the transition to the department's next leader.