Rhode Island launches annual donation drive to support deployed military members during holidays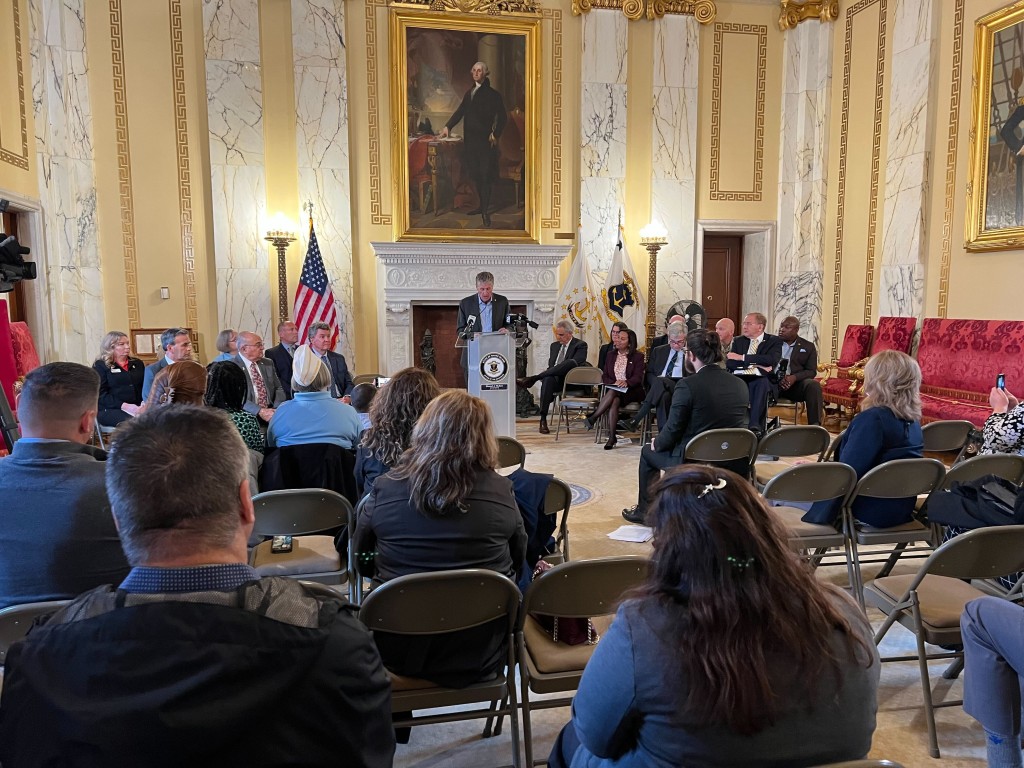 PROVIDENCE, R.I. (WLNE) — Rhode Island Lt. Gov. Sabina Matos on Tuesday launched Operation Holiday Cheer's annual donation drive to support deployed military members during the holidays.
"The life that I have had since immigrating to this country has only been possible because of the sacrifices of our military, and I am glad to be able to give back through Operation Holiday Cheer," said Matos.
Matos was joined by Gov. Dan McKee, former lieutenant governors, and federal and local leaders at the State House.
Operation Holiday Cheers started 20 years ago by former Lt. Gov. Charles Fogarty, who served from 1999 to 2007.
The program supports service members who are stationed away from home during the holiday season. Care packages filled with Rhode Island goods are sent to them.
"When my office organized the first Operation Holiday Cheer in 2002, we didn't know that it would become an annual tradition. We were just looking for a way to show our troops our deep appreciation for their service," said Fogarty. "I'm grateful for their efforts over the last two decades, and I am excited to see OHC grow to new heights in the years to come."
Also in attendance Tuesday were the Rhode Island Blue Star Moms, the Rhode Island National Guard, Operation Stand Down Rhode Island, the U.S. Postal Office, and the American Red Cross.
Boxes will be packed at the U.S. Army National Guard Army in Warwick on Oct. 29 and 30.
Matos' office said Rhode Island Blue Star Moms need specific items to fill those boxes. A list can be found on ltgov.ri.gov.
"The outpouring of support that our children receive as part of Operation Holiday Cheer is a crucial help during what is often a difficult time," said Mary Grace Marceau, president of Blue Star Moms.
Aside from sponsors, Operation Holiday Cheers is looking for volunteers to help with packaging.
In order for military members to receive a box, Rhode Islanders are being asked to share the names and addresses of loved ones who are deployed. That information can be sent to Grace Sneesby, who's with lieutenant governor's office, at 401-222-2371 or ltgov@ltgov.ri.gov.