Rhode Island launches new website for state jobs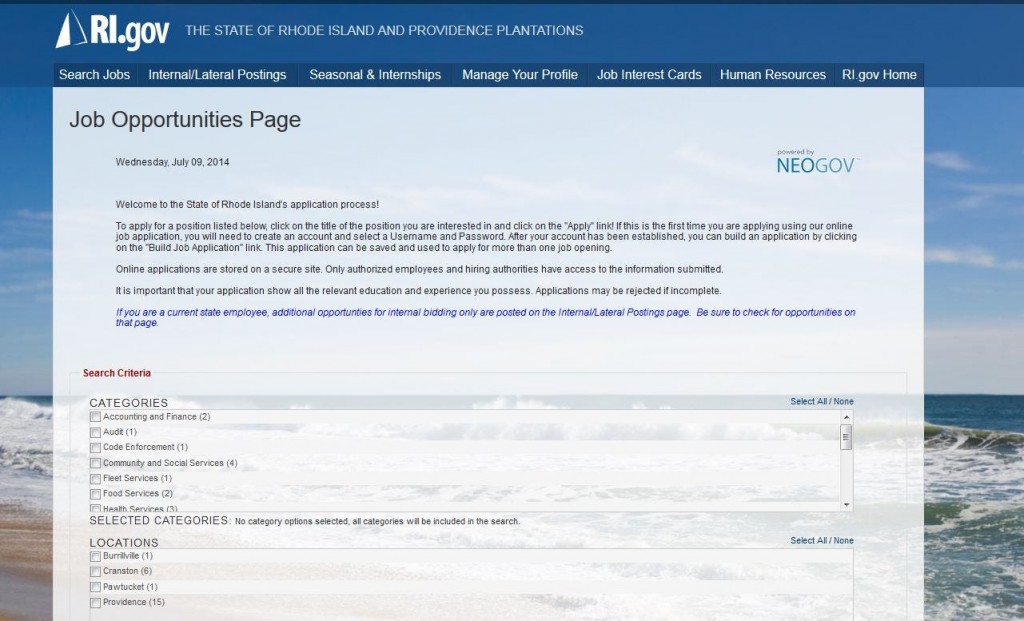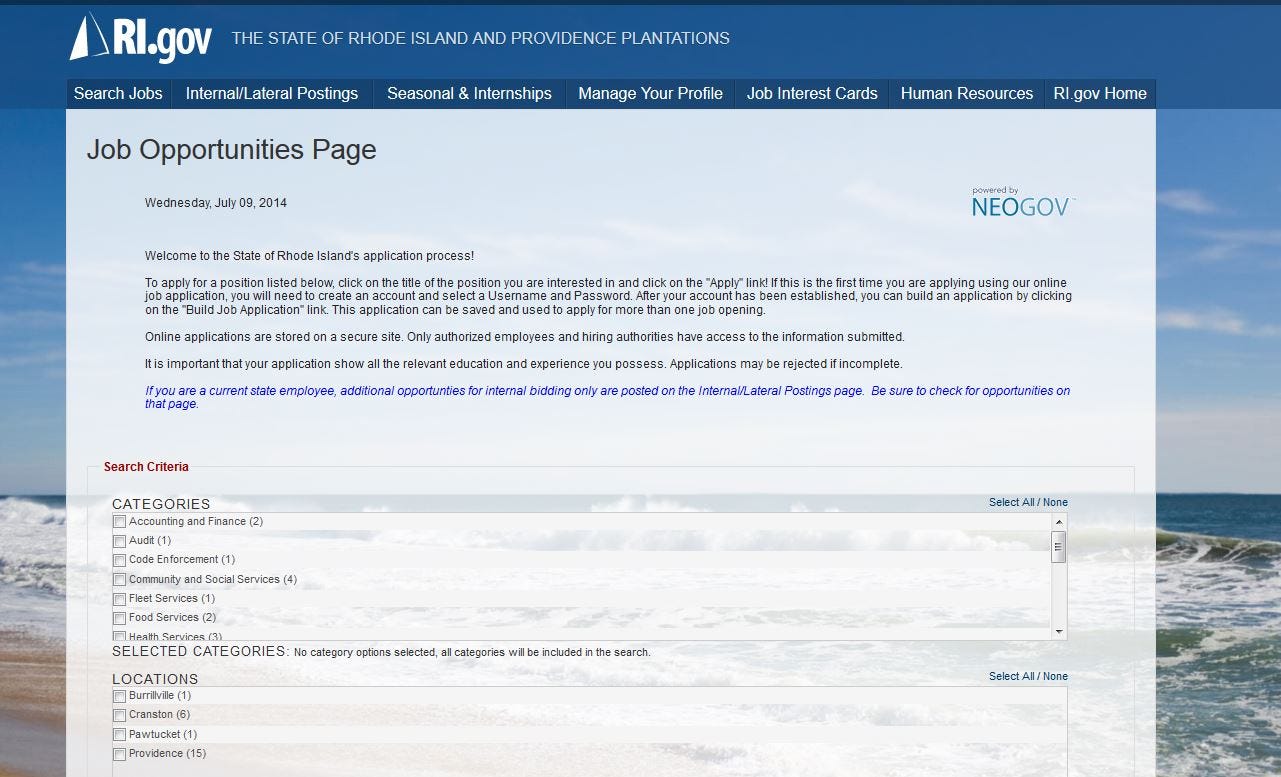 By Tanner Jubenville
PROVIDENCE, R.I. – Rhode Island Governor Lincoln D. Chaffee unveiled a new online job application website Wednesday.
The website, called 'Apply RI,' allows the state to create and post job openings online, recruit applicants, as well as track and review applications electronically.
The system allows job applicants to sign up to receive electronic notice of new job listings. Applicants can also view job openings, create job interest cards, complete applicant profiles and apply for state jobs at www.Apply.RI.gov.
(C) WLNE/TV 2014