Rhode Island lawmakers applaud Trump for canceling airstrike against Iran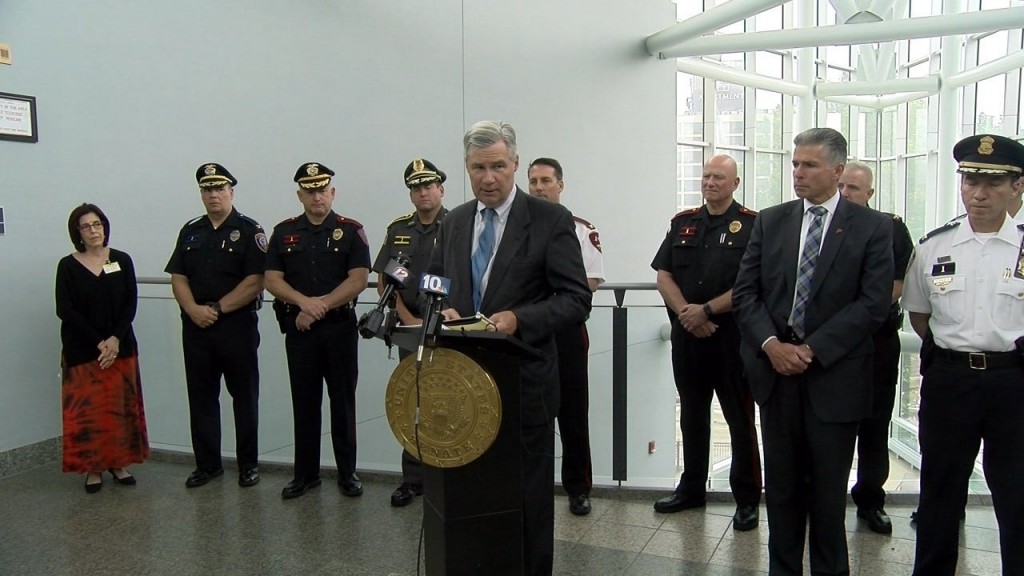 PROVIDENCE, R.I. (WLNE) – President Donald Trump called off an airstrike against Iran on Thursday night, saying he was concerned about potential casualties.
The strike was initially ordered after Iran shot down an American drone.
The president took to Twitter on Friday to announce he called off the strike 10 minutes before it hit because 150 people could have been killed.
Rhode Island Senator Jack Reed (D) was with the president in the Situation Room on Thursday night, and applauded Trump for eventually calling off the airstrike.
"I made the point twice that the president has to be extremely cautious in responding to the attack against a drone," said Reed.
Senator Sheldon Whitehouse (D-RI) agreed with Reed, and said an air attack would have been too harsh.
"When one nation blows up another nation's piece of equipment, it's not considered proportional to go back and attack a large number of soldiers and cause human causalities," said Whitehouse
Senator Reed said he'd like to see the president begin negotiations with Iran to de-escalate tensions in the Middle East.
"We've always been able to find a way to prevent a direct conflict between the United States and Iran," said Reed. "I think we have to try and find that way today."
On Thursday, Trump called the decision to shoot down the drone a "mistake" made by somebody in Iran he labeled "loose and stupid."
©WLNE-TV / ABC6 2019