Rhode Island lawmakers announce $3.3 million to replace lead pipes in Providence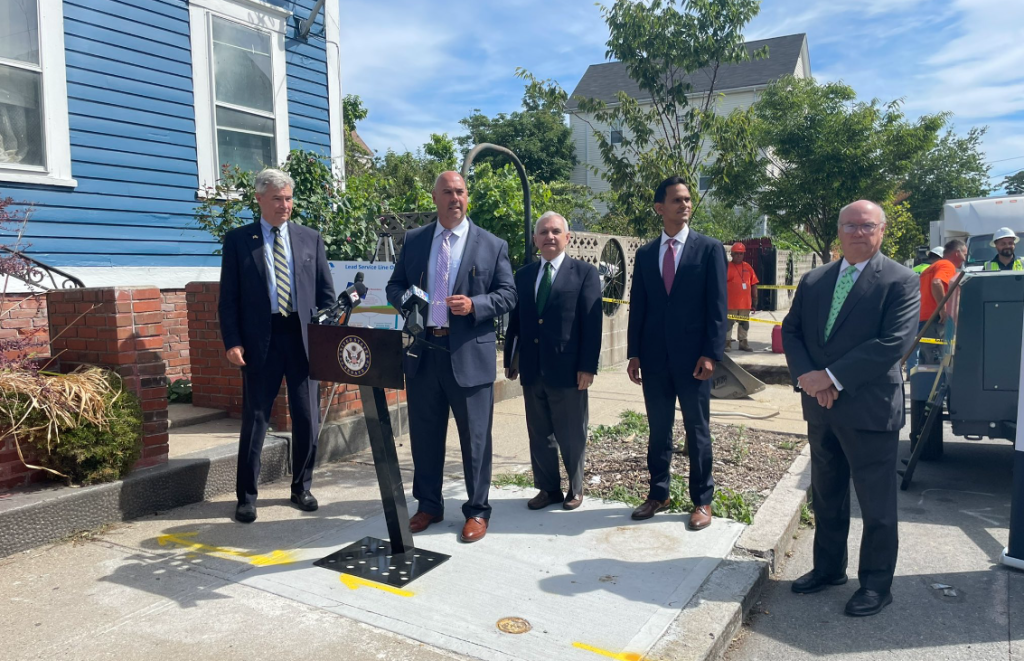 PROVIDENCE, R.I. (WLNE) — Rhode Island lawmakers announced millions of dollars in funding to replace lead pipes in Providence on Monday.
Through the Bipartisan Infrastructure bill passed by Congress earlier this year, $3.3 million had been secured to replace lead pipes and improve the city's drinking water.
Nearly 11,000 customers have pipes made of lead, according to Providence Water.
Sen. Jack Reed and Sen. Sheldon Whitehouse were at the event on Potters Avenue, where Providence Water is currently replacing private side lead service lines at no cost to customers.
Reed said Monday that there is no safe level of lead in water, especially for children. He added that children who drink water through lead pipes are seven times more likely to drop out of school than those who don't.
About 10 million homes across the country have water coming through lead pipes.