Rhode Island leaders celebrate new development in Providence's I-195 District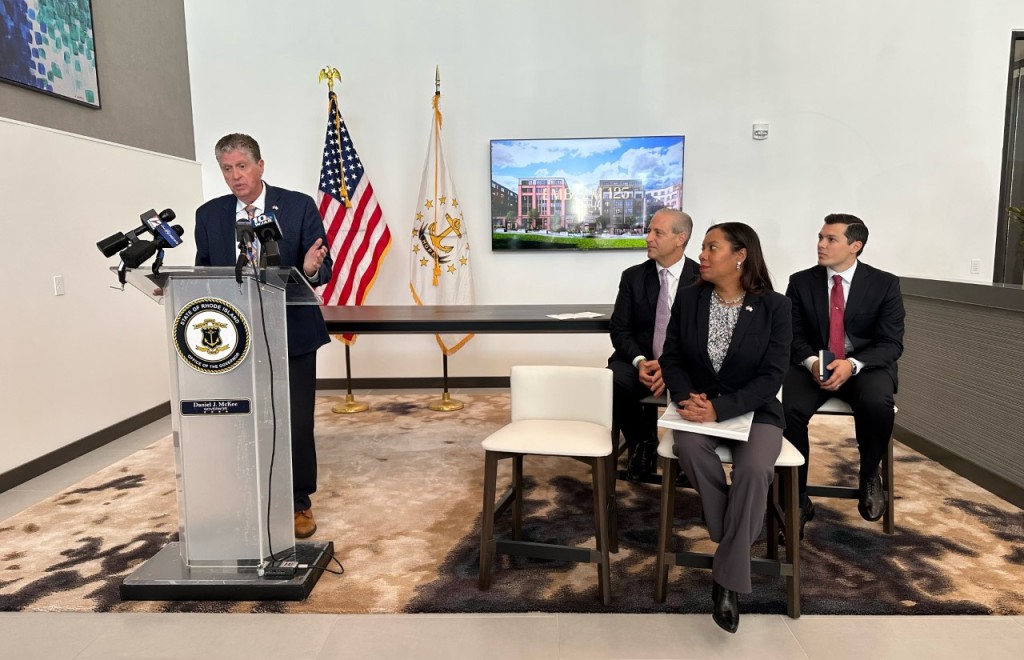 PROVIDENCE, R.I. (WLNE) — A ribbon cutting ceremony held Wednesday celebrated a new mixed-use development built in Providence's I-195 Innovation and Design District.
Gov. Dan McKee joined the I-195 Redevelopment District Commission to cut the ribbon on Emblem 25.
"Emblem 125 is a great additional to the Innovation and Design District," said McKee. "Both the residential and the retail components will contribute to the livelihood and the energy of the district, making the area even more attractive to entrepreneurs and other businesses."
The nearly $900 million project includes 248 residential units and over 22,000 square feet of retail space.
Wednesday's event comes weeks after McKee and other leaders broke ground on a 212,000 square foot, seven-story building on the former Interstate 195 land, which will house the Department of Health's new lab.