Rhode Island LGBTQ community reacts to Orlando shootings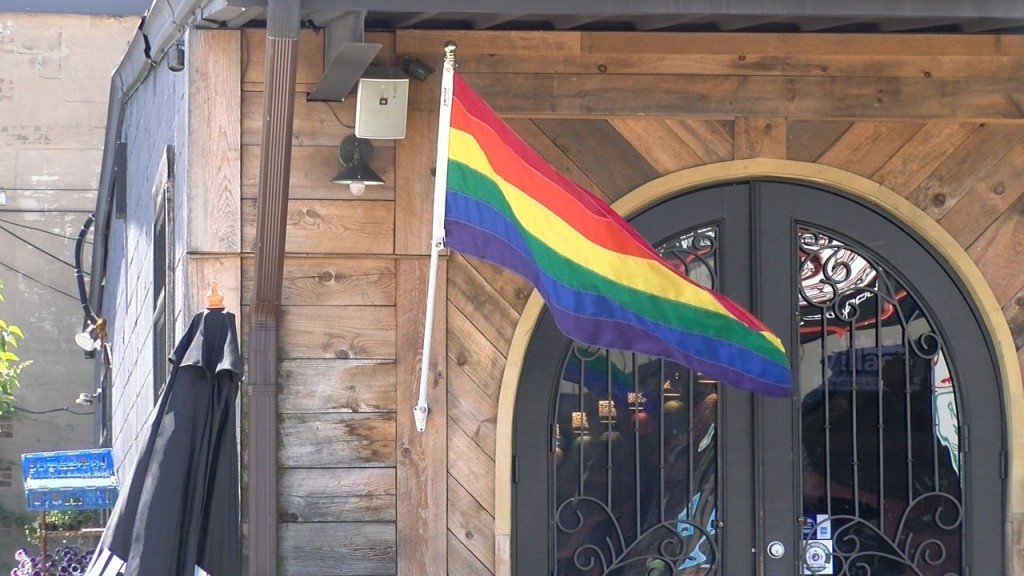 By Bianca Buono
@BBuonoABC6
The massacre in Orlando may seem far away but ABC6 spoke with several members of the LGBT community in Providence who have close ties to Orlando and to the nightclub that was targeted.
"I was in tears this morning when I saw all of this," said Alex Gorriaran, the former president of Rhode Island Pride.
For Gorriaran, the senseless tragedy in Orlando shook him to the core. He was there less than a week ago.
"I have a lot of friends in colleagues down there. I just came back from Orlando this past Monday and this really hit home. I've actually visited that club many times," Gorriaran said.
Gorriaran is not the only one in Providence who has spent time at Pulse, the nightclub targeted.
"Pulse is, we've been there, and that would be how we started off the vacation," said Heath Bish, an employee at The Village, a gay bar in Providence. "One of my friends was just there Thursday night so that kind of hit even closer and her husband is an EMT so he's been involved with it a lot so it really is a sad, sad event."
Rhode Island State leaders are at a loss for words. Congressman David Cicilline has been pushing for stronger gun legislation for months. The gunman in Orlando reportedly purchased the assault-style weapon used in the attack legally.
"It is sickening and horrifying and I hope that our country will respond to this by demanding that we take action to reduce the likelihood that this could ever happen again," said Congressman David Cicilline.
"One of the things we should draw from this terrible situation is right now people who are on a terrorist watch list can still legally purchase firearms and we've been trying to change that now for many, many months," said Senator Jack Reed.
Now, the local LGBT community is looking ahead to next weekend when thousands will gather at the 40th annual Rhode Island Pride. A shadow is now casting over what's always a celebratory weekend.
"We had a safety plan in place. We also had a private security firm that we had hired to supplement our safety team but at the end of the day something like this does make us want to revisit our security plan," said Davide Gnoato, a Rhode Island Pride board member.
"We have our own security as well as we've contracted an outside security firm. We also have a retired cop who works with us and a couple other undercover that's going to be here," Bish said.
Rhode Island State Police tell ABC6 they will be meeting with state and local leaders along with the LGBT community to come with a plan for next weekend. They say they will be beefing up security.
© WLNE-TV 2016