Rhode Island Man Charged With The Brutal Murder of Girlfriend, is Held Without Bail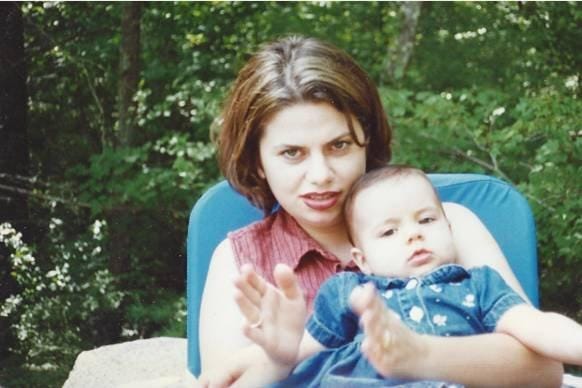 We get our first look at the Johnston man who confessed to stabbing his girlfriend, then cutting her body into pieces, and burning it in his fireplace. Donald Greenslit was arraigned on a long list of charges today at the Kent County Courthouse.
This was a domestic violence case that left 2 young children without a mother, and their father charged with her murder.
The victim has been identified as 39-year-old Stacie Dorego.
It's a terrible story that advocates against domestic violence say has been told too many times.
Donald Greenslit appeared calm as he entered a Kent County Courtroom to face his charges. The judge read off six charges brought against him by the Johnston Police Department. His charges are Domestic murder, two counts of child abuse for exposing his children to smoke inhalation, violating a no contact order, obstructing a fire fighter during his duty, and disorderly conduct.
Firefighters responded to the home on Pershing Road in Johnston to reports of smoke billowing from the chimney. Crews located the origin of the fire to be in the basement fireplace. Once the fire was put out, they discovered human remains.
Police say it was the remains of 39-year old Stacie Dorego. Greenslit confessed to killing Dorego, his girlfriend and mother of his two children. He told police a physical altercation led to him stabbing and killing her in self defense. Greenslit told police he dismembered the body with power tools, wrapped the parts in cloth, and set them on fire.
Deborah DeBare, executive director of the Rhode Island Coalition Against Domestic Violence, says this tragedy is an example of just how dangerous domestic violence cases are.
DeBare says, "the brutality, the gruesomeness of this particular case, it's horrifying it just turns my stomach.
DeBare says it's cases like this that alert the public to the seriousness of violent relationships. She says the criminal justice system needs to tighten it's laws when it comes to repeat offenders of domestic violence.
"40 percent of all domestic violence cases in the court system last year were dismissed and that is just absolutely astounding from my perspective, " said DeBare.
That means 2,000 of the 5,000 domestic violence cases in Rhode island courts last year, were dismissed.
Doregos death is the first domestic violence murder this year.
Greenslit had three prior domestic violence charges, was on probation, and under a contact order with his girlfriend, but it still wasn't enough to prevent Dorego's murder.
Greenslit did not enter a plea today. He will be back in court at the end of January for a status hearing. His case has been sent to the public defenders office.
The couples children, ages 5 and 3, are still recovering from smoke inhalation. They will be staying with family when they recover.