RI man faces sex trafficking charge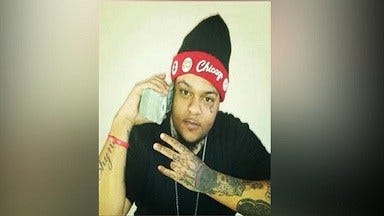 By Dana Griffin
@DanaRGriffin
WARWICK, RI- 26-year-old Terrance Dudley was arraigned at Kent County Court for sex trafficking a 17-year-old and for conspiracy.
In May, the teen was found at a Warwick hotel by police after her mother saw explicit photos of her on a website that advertises sex.
A second suspect, 24-year-old Xavier Sewell was arrested and charged months ago and released after posting $20,000 bail.
The third suspect. Raymond Figuereo is still wanted by police.
Day One executive director, Peg Langhammer said, "You know, it's not just a matter of ok, press charges– let's get this guy in jail– done; the case is close. This girl has to rebuild her life and needs to rebuild her self worth, her self esteem."
Day One Sexual Assault and Trauma Resource Center sees about one sex trafficking case a week.
Langhammer wouldn't confirm if they helped this victim, but says they are making strides to end the sex trafficking business.
"Websites you know depict young girls who are available for the right price and we really need to pay attention and put a stop to it by taking a look at those websites and holding them accountable for being a vehicle to make our girls so vulnerable," said Langhammer.
©2014 ABC6/WLNE-TV. All Rights Reserved.