Rhode Island, Massachusetts leaders react to US Supreme Court draft overturning Roe v. Wade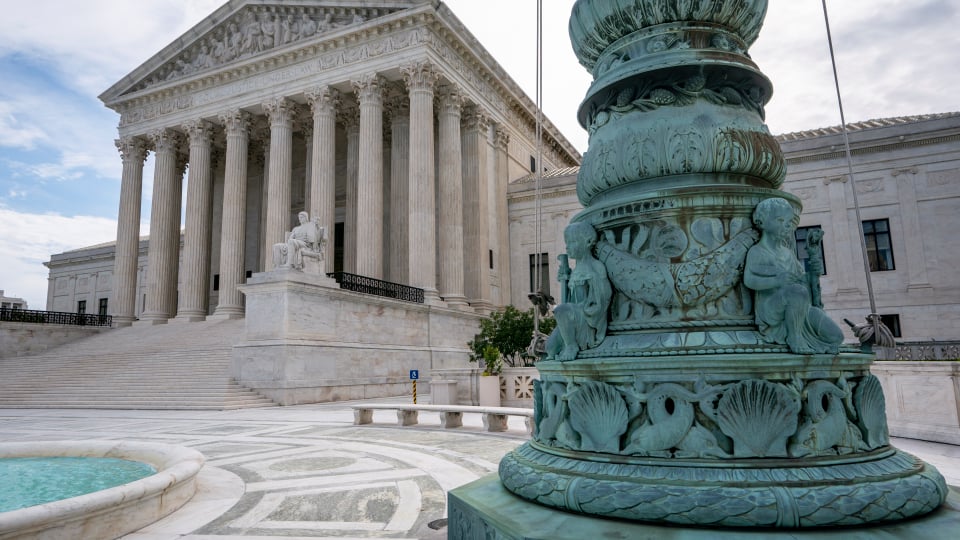 Hours after a draft opinion circulated that suggested the U.S. Supreme Court will overturn the 1973 case Roe v. Wade that legalized abortion nationwide, leaders in Rhode Island and Massachusetts took to social media to react to the report.
"Here in Rhode Island, we will always protect a woman's right to choose," tweeted Rhode Island Gov. Dan McKee. "We will NOT go backwards on reproductive rights."
"I will always defend reproductive freedom and women's rights to make their own health care decisions," said. Lt. Gov. Sabina Matos. "We need strong, unflinching laws in RI that protect every woman's access to health care."
Rep. David Cicilline, D-R.I., said that "abortion is healthcare and every woman has the right to make healthcare decisions for herself."
He said that abortion rights are "under attack but abortion is still constitutionally protected."
"To preserve this right, the Senate needs to pass the Women's Health Protection Act NOW," said Cicilline. "Abortion is healthcare and every woman has the right to make healthcare decisions for herself."
Sen. Sheldon Whitehouse, D-R.I., reacted to the news by saying that the Supreme Court has "loosest ethical standards of any branch of the federal government and it's increasingly problematic."
The senator added that a "bill to codify Roe v. Wade into federal law has already passed the House." He's now calling on the House to act immediately.
In Massachusetts, Gov. Charlie Baker said that if the highest court overturns Roe, it "would be a massive setback for women in states without responsible laws protecting abortion access and reproductive health services."
"I am proud to support every woman's right to choose and I am proud that MA has and will always protect every woman's right to choose what is best for them," wrote Baker.