RI men face gun charges in MA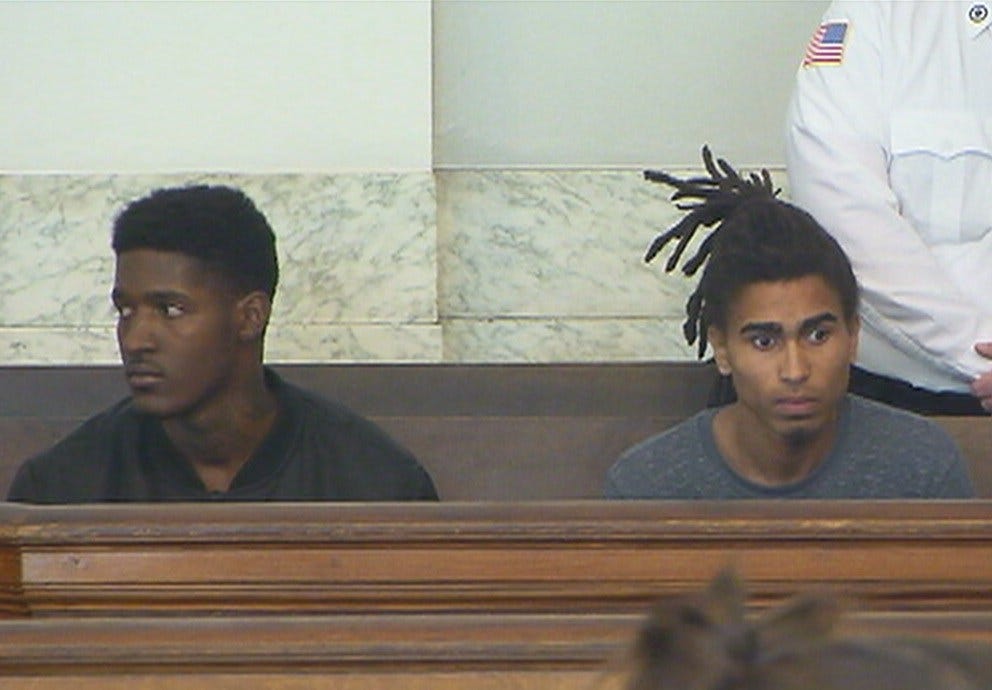 By News Staff
news@abc6.com
Two Rhode Island men have been arrested after police say one of them pointed a gun at another motorist on Interstate 95 in Sharon, Massachusetts.
State Police responded to the scene after a 911 call from a driver said the occupants of another southbound vehicle had pointed a gun at him at about 4 p.m. on Wednesday.
The man was able to get the license plate of the other vehicle, which was located on the highway in Mansfield.
After searching the vehicle, police seized a loaded .32 caliber Colt handgun, 28 rounds of ammunition, and a Halloween mask. 21-year-old Yomar Romero, of Pawtucket, and 20-year-old Justin Smith, of Providence, were identified as the occupants, and officers say neither had a license to carry a firearm.
Both Romero and Smith were arraigned Thursday on firearms and other charges and each pled not guilty.
© WLNE-TV 2015