Rhode Island native Charlie Enright reflects on Ocean Race win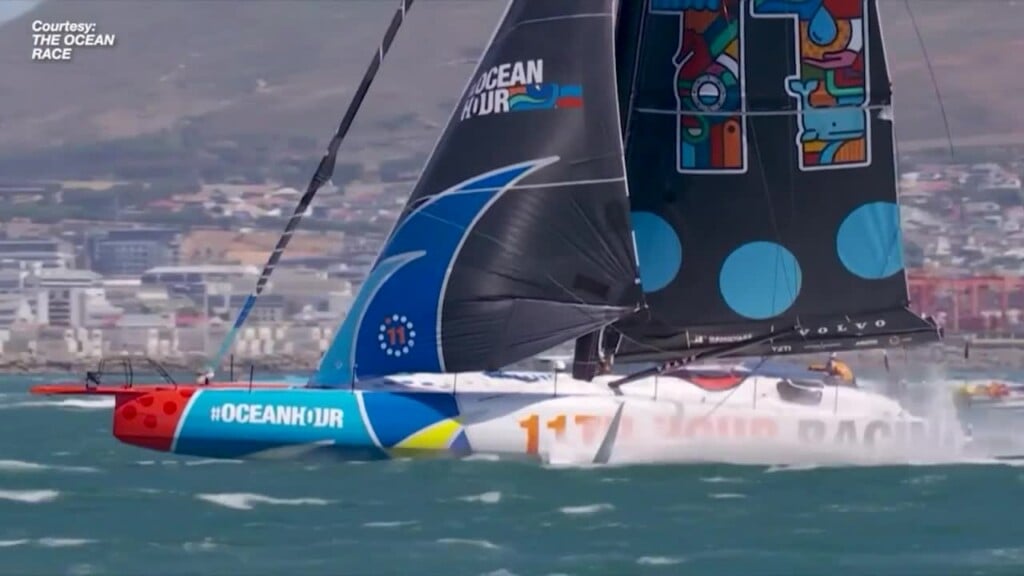 NEWPORT, R.I. (WLNE) — Fresh off a victory in the fourth leg of The Ocean Race, 11th Hour skipper and Rhode Island native Charlie Enright is still feeling the emotions after his team's big win in Newport last week.
The local guy leads the local team, which is based out of Newport, and is also the only team in this year's Ocean Race representing the United States.
"Normally, [I'm] not a very emotional person but last Wednesday was a very emotional day for me," Enright said. "Just being part of this race is a dream come true, and to win the leg is like the cherry on top of the icing on the cake."
Eleventh Hour's win in Newport narrowed the gap between them and first place, and it was a tight race as the crew sailed into Newport, with the local team pulling off the big victory in this crucial leg.
"It wasn't 'til we were about 30 or 40 miles from Newport that we were confident that we were gonna be able to hold off," Enright said.
The victory was not simple by any means, as sailors faced brutal conditions on the water throughout this past leg, posing an extreme challenge.
"When we got into the gulf stream, we had winds in excess of 40 knots sometimes 50," Enright said, describing the unusually poor conditions at times. "Big winds sometimes, changing directions, and [changing] direction quite sporadically because of the nature of the ocean."
The team is enjoying the victory for now, but they know they have to stay focused on the waters ahead, with three legs remaining.
"The celebrations are great, but we can't let this be the pinnacle of our race. We have three more legs left and we're on a bigger crusade," he said.
For Enright, the win in Newport had an added importance, with family and friends cheering him on.
But there was also a group of kids a few miles down the road in East Greenwich who sail out of the local yacht club for a team Enright used to coach that are also following along and cheering him on.
Enright told ABC 6 News that being able to be an inspiration for the next generation of sailors and advocating for cleaner waters means everything to him.
"It's all about the next generation. Not only when it comes to sailing but when it comes to our ocean health message," Enright said. "Narragansett Bay is a much healthier more vibrant place today than it was when I was a kid."