Rhode Island Pension Settlement in Trouble After Vote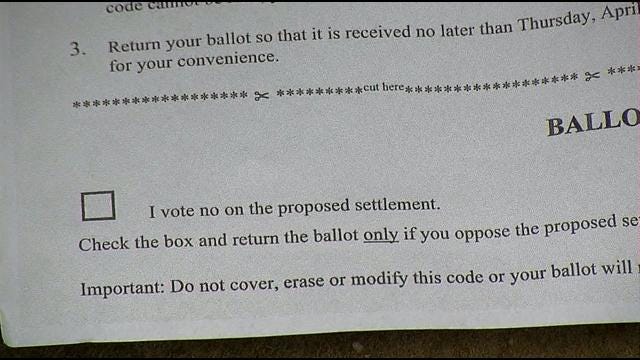 by ABC6 Chief Political Reporter Mark Curtis
The handshake deal to settle Rhode Island's pension dispute is on thin ice.
This after one of the six pension groups in the settlement voted "no."
The group that rejected the deal, came from law enforcement.
The judge ordered both sides back into mediation.
Reporter Question: Already the police group said no. It's hard to imagine they would say yes to additional compromise?
"Yeah, I don't have the ability to speculate, on what could come out of mediation, nor do I think it's responsible to do that. Again we were asked to participate, were directed to participate in mediation, and our side will do that," said Ray Sullivan, spokesman for the pension plaintiff groups.
While pensioners may be upset – since over 70 percent said "yes" to the deal – the rules stated that if any of the 6 employee groups said "no" – the deal was dead for everyone.
Treasurer Gina Riamondo says the problem is not going to go away.
"Rhode Islanders deserve a pension system that's affordable for all tax payers that's sustainable and secure. People in the system deserve to know their pension checks are gonna be there and the people need to know we can afford it," said Riamondo.
ABC6 News Chief Political Reporter Mark Curtis said, "All members of the General Assembly were also supposed to vote on this pension settlement – in an election year. Well for now, they are off the hook."
The Governor, General Assembly and Treasurer got pension reform approved two years ago, and now one candidate for Governor is glad the compromise settlement was defeated.
"The reform had to happen. We made pension promises that were unsustainable, unkeepable, and were breaking the economic back of this state. Everyone knew that these promises being made were unsustainable when they were made and we're paying the price for it now," said Ken Block, (R) Candidate for RI Governor.
Block's Republican opponent Allan Fung is also against the settlement.
The judge wants all side of the dispute back in court next Monday.
(C) WLNE-TV 2014