'Rhode Island people helped me': Afghan refugee giving back to community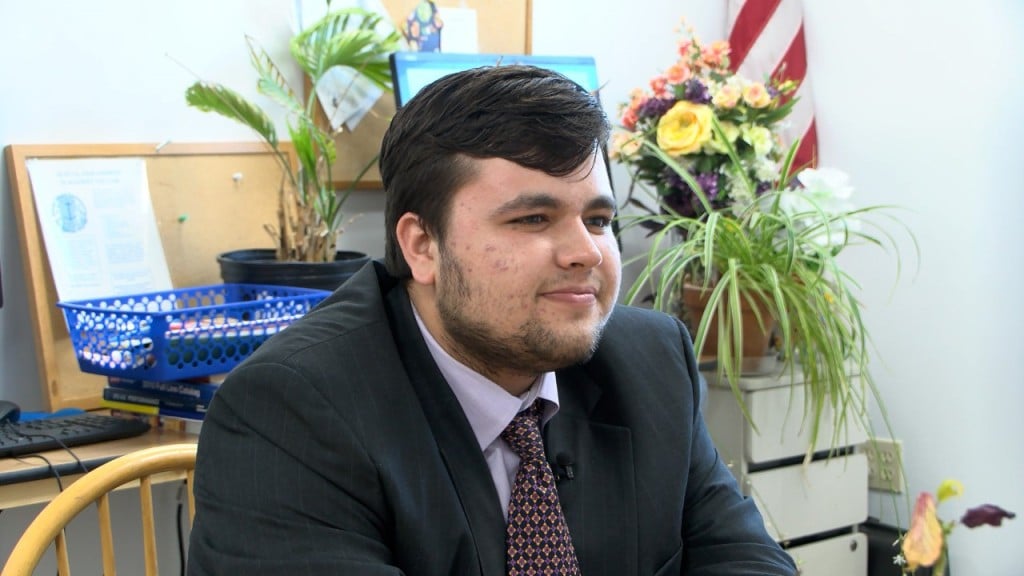 PROVIDENCE, R.I. (WLNE) — Hassinullah Niazy was starting his third year at Kabul Polytechnic University when the Taliban took control of the Afghan government. He remembers the airport, crawling with international military officers, and he remembers the chaos.
"The days that we came out of the country, it was like everyone was running for their lives," Niazy told ABC 6 News.
Accompanied by his brother and uncle, he embarked on a journey that included 55 days in resettlement camps in Germany, followed by time in U.S. military bases in Virginia. It would be 105 days in total before arriving in Cumberland, Rhode Island.
"It was the kind of journey where you don't know where you will go, what's the fate, what's the destiny, what's the destination," he said.
When Niazy and his brother arrived in December 2021, there were very few Afghan families in Rhode Island who knew what they had been through. Though Niazy was happy to be in the United States, the following months required a lot of adjustment.
"Everything here is different," he said, citing the clothing, the culture, and the customs. "Rhode Island people helped me. They treated me like their family member. I didn't feel that I was a strange person here or that I am a refugee."
Now, over 300 Afghans have settled in the state.
"We are trying to be together," Niazy said. "We are planning for an Afghan community in Rhode Island."
Niazy recently started work at Dorcas International as a training and education navigator, helping other Afghans learn English and become self-sufficient through career and technology training.
"Education is important," he exclaimed with a smile. "For everyone!"
Niazy now lives in Providence with his brother, while his uncle's family has settled in Oregon.
He doesn't know if he will ever go back to the country where he grew up, but the rest of his immediate family are all still there. He said that he is worried about them, but it is difficult to keep up with everything.
"All the explosions… people die, every day, " Niazy explained.
Niazy added that the world needs to pay attention to all people living in areas of conflict, regardless of who they are, their nationality, or their religion. His resounding message: "Humanity matters."
"The people of Afghanistan, Palestine, Ukraine, Iraq, Syria, we have to help them because they are humans. They are the same people, as me, as you. Everyone has to live in peace, everyone has to study, everyone has to go for their dreams," he said.
As for Niazy's own dreams, "I want to become a famous computer engineer, not according to the country or the community, all over the world. That is what I am working for. I want to finish university, to make a good career, and make a good life."
For more information on Dorcas International and for ways to help refugees in Rhode Island, visit their website.