Rhode Island receives grant to combat distracted driving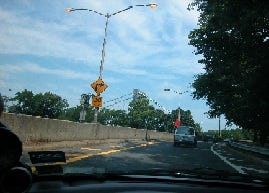 Olivia Cianci
news@abc6.com
Rhode Island
is one of seven states to receive a grant from the National Highway Traffic
Safety Administration (NHTSA) worth $459,000 to work against distracted
driving.
Rhode Island Department of Transportation will use the funds
to create a distracted driving prevention program for October of this year. The
grant will go towards education, community outreach and increased enforcement
efforts.
Rhode Island
banned texting while driving back in 2009, and this year the state is requiring
tickets regarding texting while driving to go to traffic court.