Rhode Island Republican Party Tries to Rebuild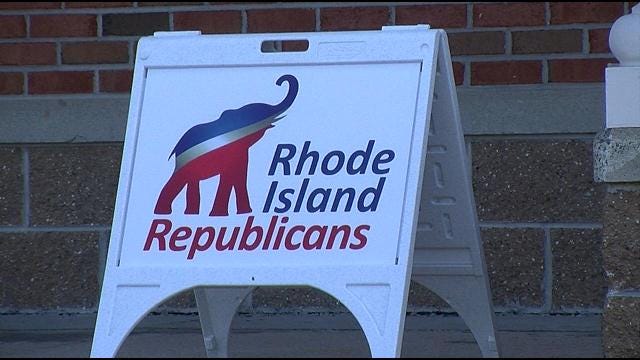 by ABC6 Chief Political Reporter Mark Curtis
The Rhode Island Republican Party is in the midst of a makeover.
It's fixing up its offices and its appeal to new voters.
State Rep. Doreen Costa (R-RI) said, "We have to get our message out there and we have to have really good candidates, that are not afraid to go out and campaign, not afraid to knock on doors, and not afraid to say, hey I'm a Republican, I am asking for your vote.".
State Representative Doreen Costa is now the state GOP Finance Director.
One target will be young voters.
So we decided to ask some young Democrats about what it might take, to get them to join the Republican Party.
Sabrina Getrajdman, a student Democrat, said, "I think that their stances on gay marriage and abortion, which are topics I think, are especially sensitive to the younger generation. I think they should loosen up their opinions on that."
Others say the GOP needs a greater focus on social media.
Democratic student Leora Einleger said, "I would think about the current issues and try to focus on what our generation thinks is important."
ABC6 Chief Political Analyst Mark Curtis said, "One thing the Republican Party will try to do is field more candidates for public office, especially here in the General Assembly."
Republicans were against repaying the "38 Studios" bondholders and most favored banning the Sakonnet Bridge tolls.
Public anger with Democrats on those issues could help the GOP.
State Rep. Costa said, "All I am saying is give us a shot. The Democrats have controlled the state for 70 something years and look where we are, last in everything. So hopefully we can change that."
Right now Republicans have only 5 Senators and 6 House Members.