Rhode Island set to modernize its voting equipment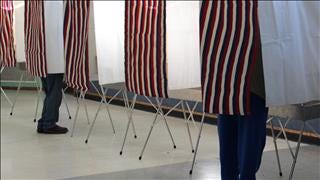 By News Staff
news@abc6.com
The Associated Press
Rhode Island is modernizing its voting equipment.
Gov. Gina Raimondo plans to sign legislation Thursday authorizing Secretary of State Nellie Gorbea to purchase upgraded voting equipment and software to replace current gear that is nearly two decades old.
Gorbea says she wants to modernize the equipment as part of a review of the entire elections process. She says she wants to find ways to make it easier to vote and engage more people.
The secretary has said she won't know the cost of the upgrade until she evaluates the current technology available. Her office plans to seek proposals based on recommendations from a task force she convened to study voting equipment.
Raimondo, a Democrat, is hosting a ceremonial bill signing at the statehouse.
(C) WLNE-TV 2015