Rhode Island shark plate 'frenzy' keeps gaining traction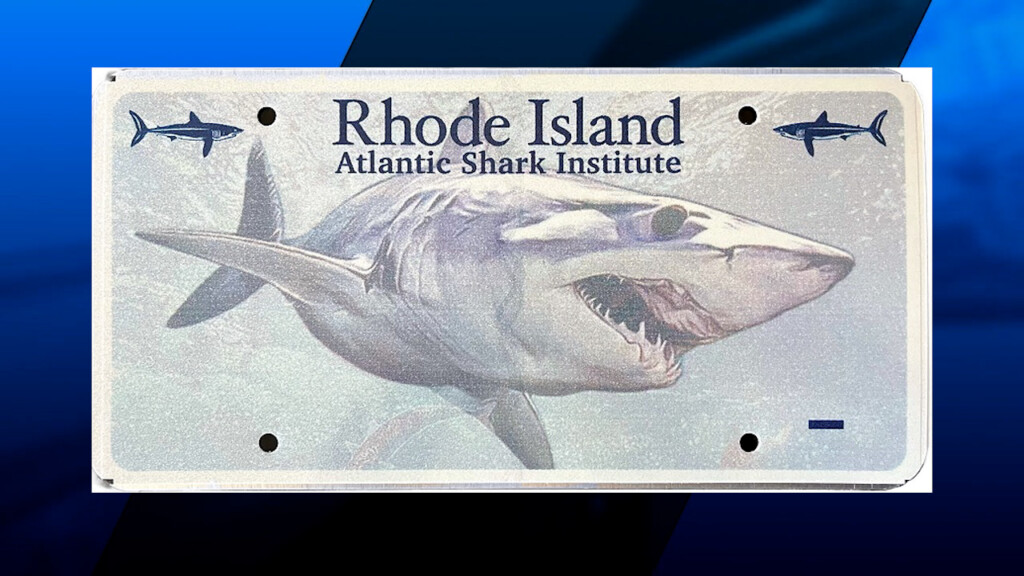 PROVIDENCE, R.I. (WLNE) — Almost a month after releasing its charity shark plate, the Atlantic Shark Institute says it has surpassed 5,000 orders.
"The desire for the new plate has shown no signs of slowing down," said Jon Dodd, executive director of the Atlantic Shark Institute.
Dodd said orders for passenger and combination plates are "well beyond state minimums." The Division of Motor Vehicles will sell these plates later this summer.
The DMV said it wouldn't produce or mail plates until 600 have been ordered.
Nearly a week after releasing its plates, the Atlantic Shark Institute surpassed its minimum requirement.
Dodd said that many species of sharks are in trouble and "need our help."
"Over 100 million sharks are killed annually, and that's simply not sustainable," he said. "Shark health is ocean health, and ocean health is our planet's health, they are all interconnected."
Dodd said every dollar from these license plates will go toward "vital research aimed at answering critical questions about shark health, ocean health, and our health."
Anyone interested in purchasing the Atlantic Shark Institute license plate can visit their website.