Rhode Island State Police help family of swans on Route 146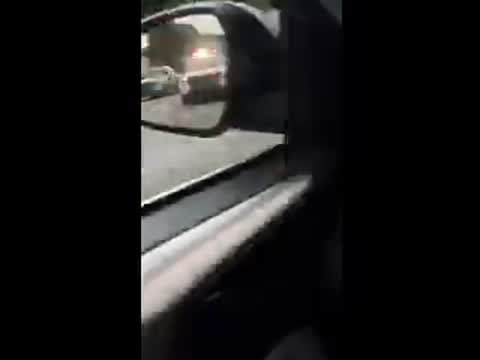 LINCOLN, R.I. (WLNE) – Troopers from Rhode Island State Police Lincoln Barracks helped a family of Swans on Sunday.
Sgt. Erick Yanyar said, there was a family of Swans on Route 146 South near the entrance to the Lincoln barracks. The group of swans decided to sit on roadway and caused a bit of a traffic jam.
Troopers tried using their lights and sirens to get the swans to move, but they just didn't want to budge.
Swans are known to be aggressive, especially when their little ones are around. A trooper then tried to distract the swans with a raincoat from his car, which also didn't work.
A woman in the area then assisted troopers in safely directing the family of swans across the highway to a grassy area that leads to a pond near the barracks.