Rhode Island to create firearms and behavioral health task force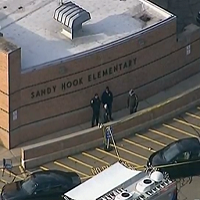 By: Haley Costello
The Rhode Island House passed legislation on Wednesday that
will authorize a task force to handle firearm safety and behavioral health
issues.
This piece is a key portion of the legislation that was
introduced by Representative Deborah Ruggiero in response to the Sandy Hook Elementary School shooting back in
December 2012.
The legislation will assemble a panel of 20 individuals that
will decide if residents with behavioral health issues have the right to possess
firearms. The task force will be responsible for evaluating current regulations
and making recommendations to improve the current safety laws. They will also
look into the tactics used by other states.
The panel is expected enlist the help of the National Instant
Criminal Background Check System to review firearm sales in Rhode Island.
(C) WLNE-TV 2013