Rhode Island to remember former Gov. Lincoln Almond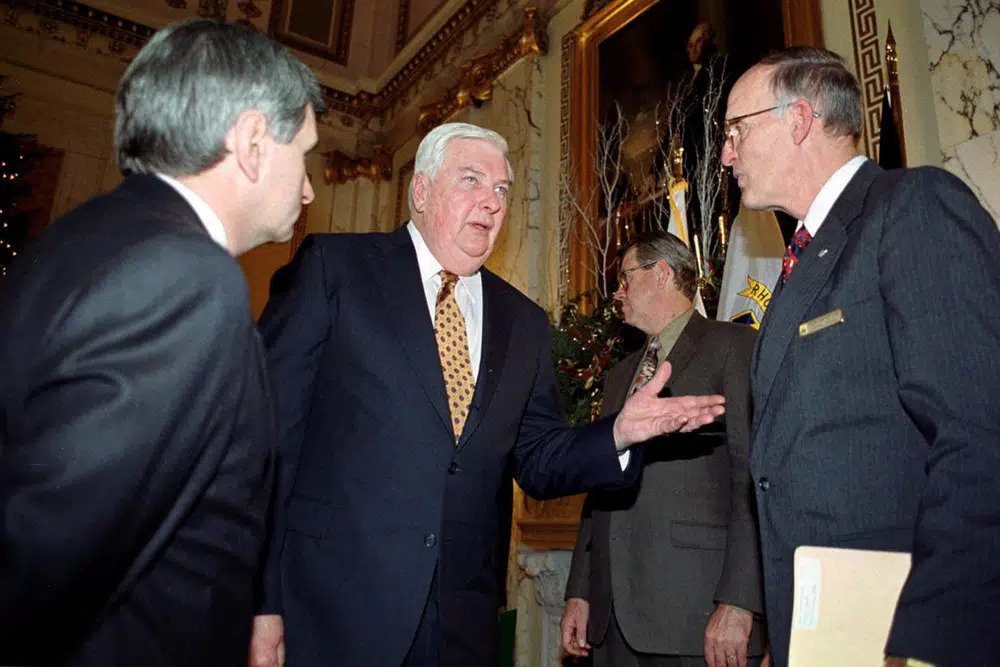 PROVIDENCE, R.I. (WLNE) — Rhode Islanders will have the chance to honor former Gov. Lincoln Almond, who died Monday at the age of 86.
Gov. Dan McKee's office said Wednesday that Almond's official state portrait will be displayed in the rotunda of the State House with a book for the public to sign and offer condolences.
The tribute will start at 11 a.m. Thursday and last until 4:30 p.m. Friday.
McKee said flags at all state buildings will fly at half-staff until the day of his interment.
Almond served as the 72nd governor of the state from 1995 to 2003 and was the first governor to serve a four-year term.
The Republican was a staunch proponent of improving health care for children and investing in higher education. He also successfully fought efforts to bring casinos and other expanded gambling opportunities to the state.
Almond played a major role in bringing Fidelity Investments to northern Rhode Island in 1995 and the expansion Quonset Point as an economic hub.
Prior to his time as governor, Almond served as U.S. attorney for more than 20 years, from 1969 until 1978 and from 1981 until 1993.
The 86-year-old was born in Pawtucket in 1936 and was proud to be the first University of Rhode Island graduate elected governor. He graduated from Central Falls High School and had a law degree from Boston University.
Almond is survived by his wife of 64 years, Marilyn Almond, as well as a son, daughter and five grandchildren.