Rhode Island will continue to stop New York and all out of state drivers for mandatory quarantine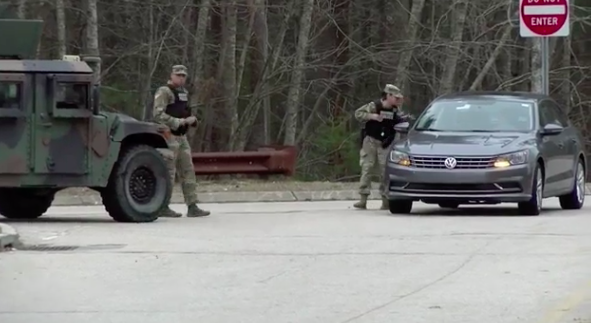 Governor Gina Raimondo said all drivers, including New York drivers, will be pulled over at information centers set up on the highway and secondary roads.
Previously, Raimondo signed an executive order imposing a mandatory 14 day quarantine on travelers coming from New York.  The order was being enforced by the R.I. State Police who were stopping cars with New York license plates at the southern boarder. The National Guard also was going going door-to-door in coastal communities over the weekend to make sure New Yorkers were following the guidelines.
However, Raimondo said on Saturday she signed a new order having the regulations apply to all travelers from any state, which superseded the original executive order with respect to New York.
On Saturday evening, New York Governor Andrew Cuomo threatened to sue Rhode Island.
In a deleted tweet, Cuomo said, "We will not let New Yorkers be discriminated against. Rhode Island will no longer be stopping New Yorkers at their border. We thank Rhode Island for their cooperation in repealing this executive order."
Despite this, Col. James Manni with the Rhode Island State Police said they have 4 information centers set up, to notify all out of state drivers on the mandatory 14 day quarantine for anyone planning to stay in Rhode Island.
They will be asked to provide their contact information and destination, which will be collected by the Rhode Island National Guard and forwarded to the Department of Health.
"All out of state passenger cars will be required to stop at one of the information centers on the highway and secondary roads," Col. James Manni with the Rhode Island State Police said. "It will not just be New York."
"We have clear legal authority to direct drivers to information centers," Col. Manni said. "The procedure we have in place does not violate anyone's constitutional rights."
Raimondo acknowledged she spoke to Cuomo and said it was after she had already taken action.
"If he wants to take credit go ahead, I'm going to keep working here to keep Rhode Islanders safe."